Looking Towards the Future with Mazda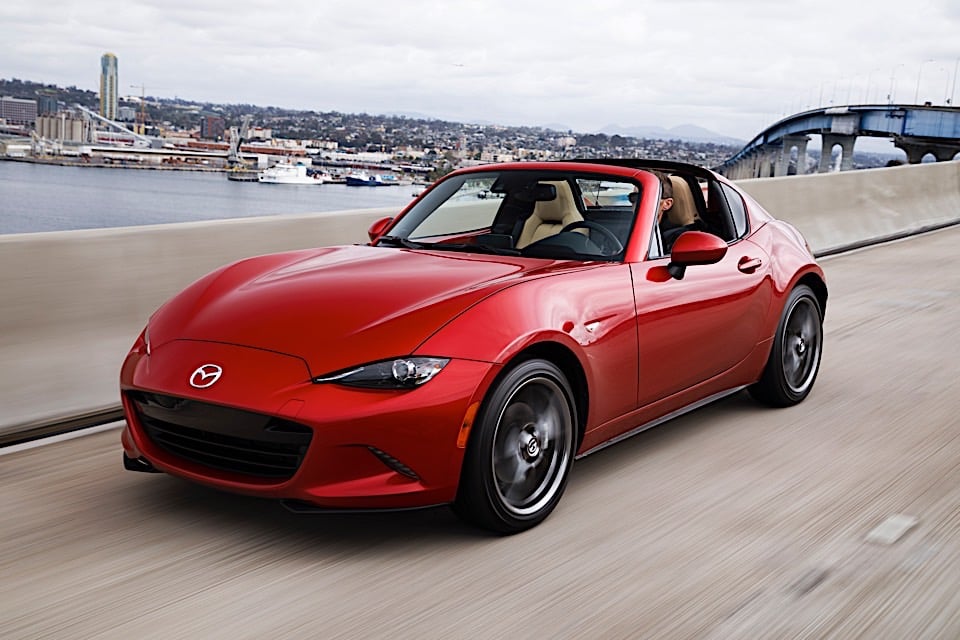 Talk to anyone who likes to drive, and they'll surely talk to you about a Mazda product they're fond of. Whether it's the nimble and light Miata, or the family-friendly-yet-sporty CX-9, Mazda makes cars for people who like to drive. With automotive sales potentially peaking, how does Mazda go forward in the ever-changing landscape?
Recently, we had the opportunity to sit down for a lunch with Mazda North American Operations President and CEO Masahiro Moro to talk about that very topic. Moro and his team are aware of those challenges facing his company, but also has a plan of action to address those in a uniquely Mazda way.
Product is always the key to an automaker's success. You might be surprised to learn that Mazda owns just 2% of the total vehicle marketplace globally. That allows the company to take a different approach to vehicles, focusing on quality and premium features and not having to worry about the mainstream.
The company's hottest product is the CX-5 crossover. This should come as no surprise to people who have driven it, and also for people who follow the automotive landscape. Crossovers are king, and the CX-5 competes with some heavy-hitters like the Honda CR-V and the Nissan Rogue.
This year brings an all-new version of the CX-5, with better everything and a new diesel engine option.
When you gather a group of journalists together with a company that's planning to offer a diesel in their most-competitive product, the conversation quickly turns to the oil burner.
Final specs for the diesel engine haven't been released, because the engine is still undergoing certification for an on-sale date later this year. Moro believes that when they do go on sale, they'll account for 10% of CX-5's sales. That's what he'd consider a "win."
The diesel engine runs a crazy 14:1 compression – way higher than other diesel engines. This allows the engine to behave much more like a gasoline engine and deliver the driving dynamics Mazda is looking for. Additionally, the company has spent significant time working on lightweighting their diesel engine.
The diesel will be offered on the various trims of the CX-5, but expect so see more on the roads with premium options. Premium options are part of the keys to the success of the CX-5. 60% of the new CX-5s sold are the top trim.
Going upmarket is a goal of Mazda. In 2011, the average household income of a Mazda purchaser was $80,000. In 2016, it's $93,000.
To help capitalize on this upward trend, Mazda is – or will be – offering premium trim levels above the current Grand Touring trims on their vehicles. With such a high take rate of premium trim levels amongst the brand, it makes sense to offer even more luxury and technology options for buyers.
Mazda is on their fourth phase of their life. Their first phase was establishment of the brand, then they grew domestically. For their third stage they've grown globally. Now they are in their reestablishment phase. They're out to remind people why Mazda products are great.
But what about the future? How does a company that focus on driving deal with the complexities of autonomous motoring? While they are, like every automaker, looking into it, Moro is quick to point out that, "the human brain is still the best computer."
Mazda has come a long way from their first automobiles made in Hiroshima, but they seem to have a singular focus on making premium products that appeal to people who like to drive. It sounds like a winning plan to us!