Rezvani Adds a HEMI-powered TANK to Their Lineup
rezvani | rezvani motors | rezvani tank
California-based Rezvani Motors, best known for their Beast Alpha supercar has just taken wraps off something very special indeed – a new vehicle they're referring to as an "XUV," or an "eXtreme Utility Vehicle." The Rezvani TANK is designed to incorporate many of the features found in military vehicles, but in a vehicle that anyone with deep enough pockets can own.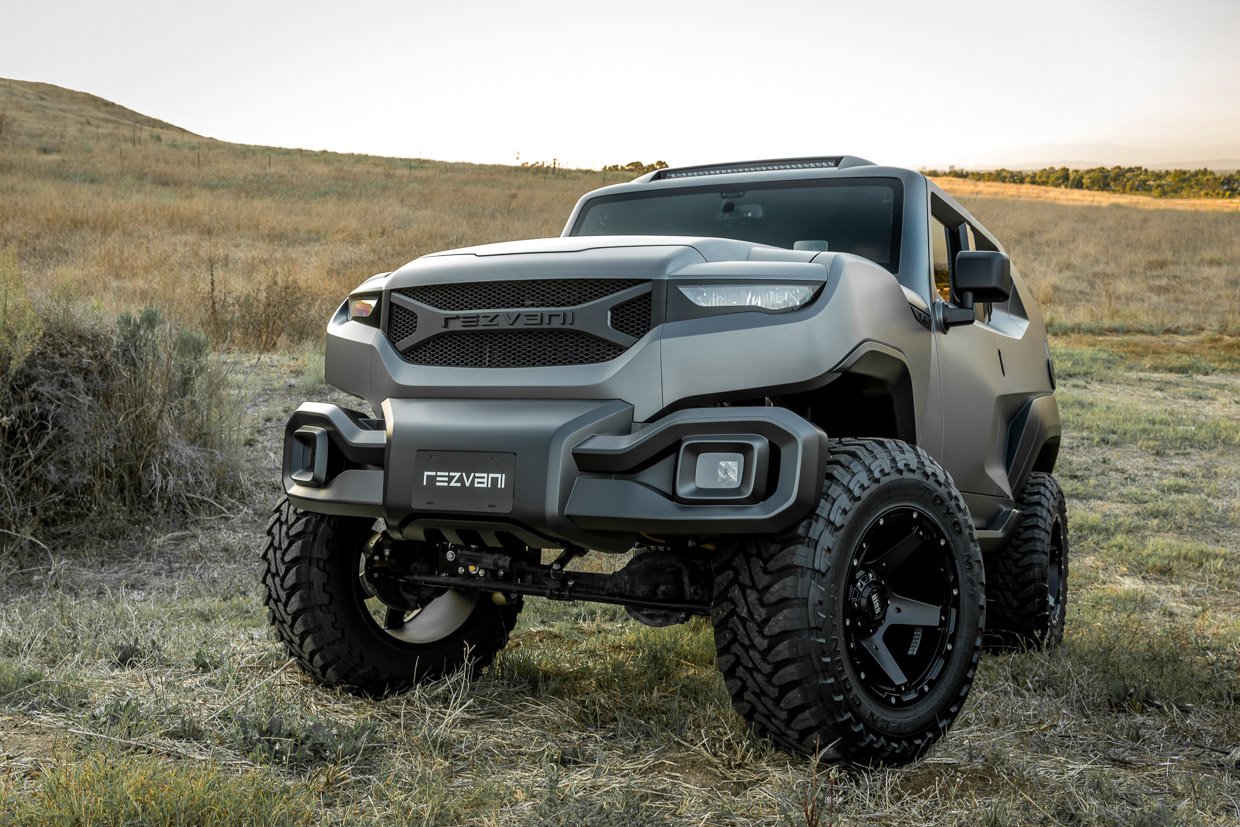 The rugged, yet futuristic looking TANK was designed by Samir Sadikhov, known for his sharp angles and hypermodern style. Under the hood, the body-on-frame XUV packs a 6.4-liter HEMI V8 engine that cranks out 500 horsepower and 430 lb-ft. of torque, and includes on-demand 4-wheel drive as standard.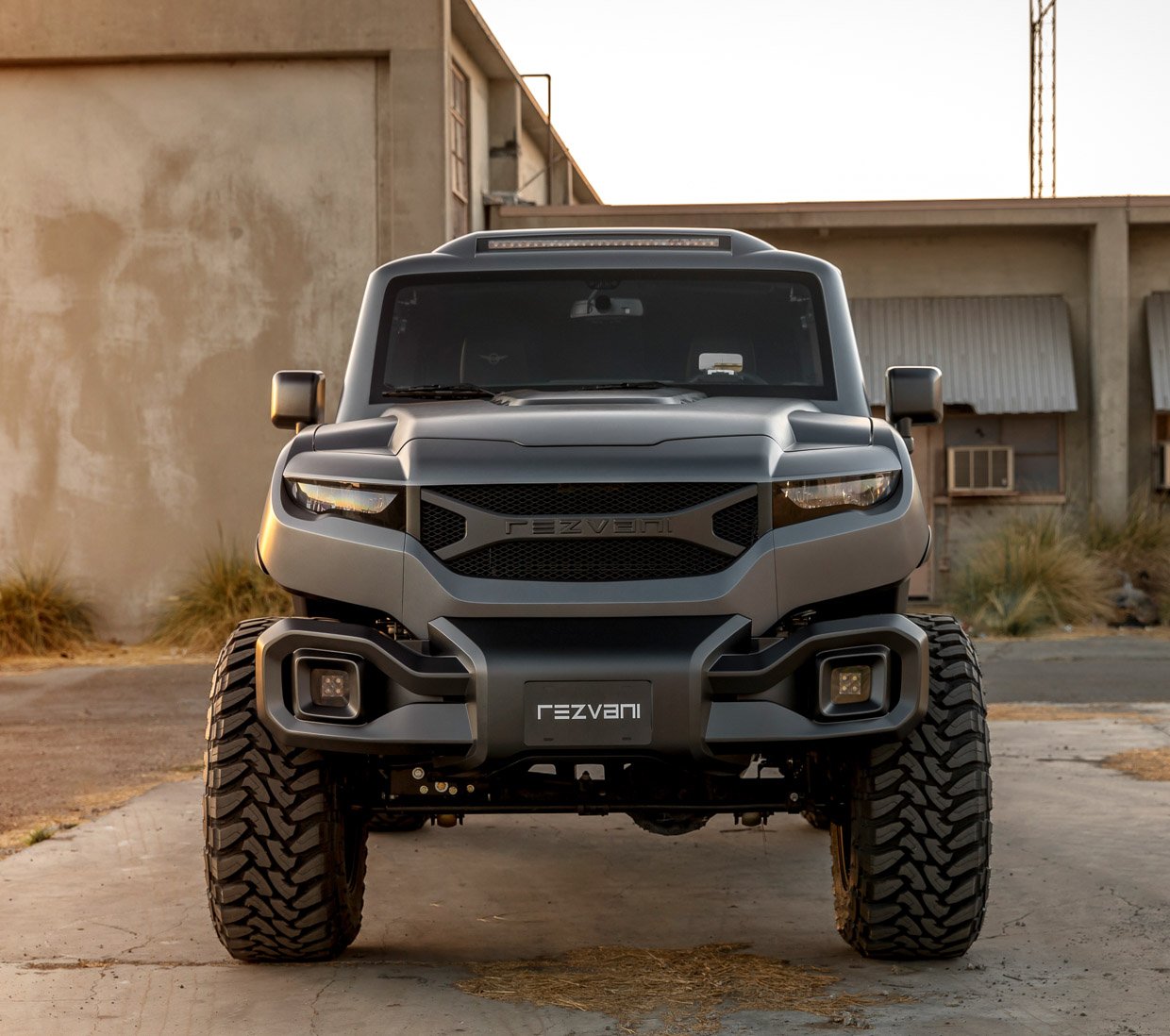 The TANK doesn't just look badass, it offers military grade options like FLIR thermal night-vision, as well as ballistic armor protection using Kevlar armor, bulletproof glass, and run-flat tires.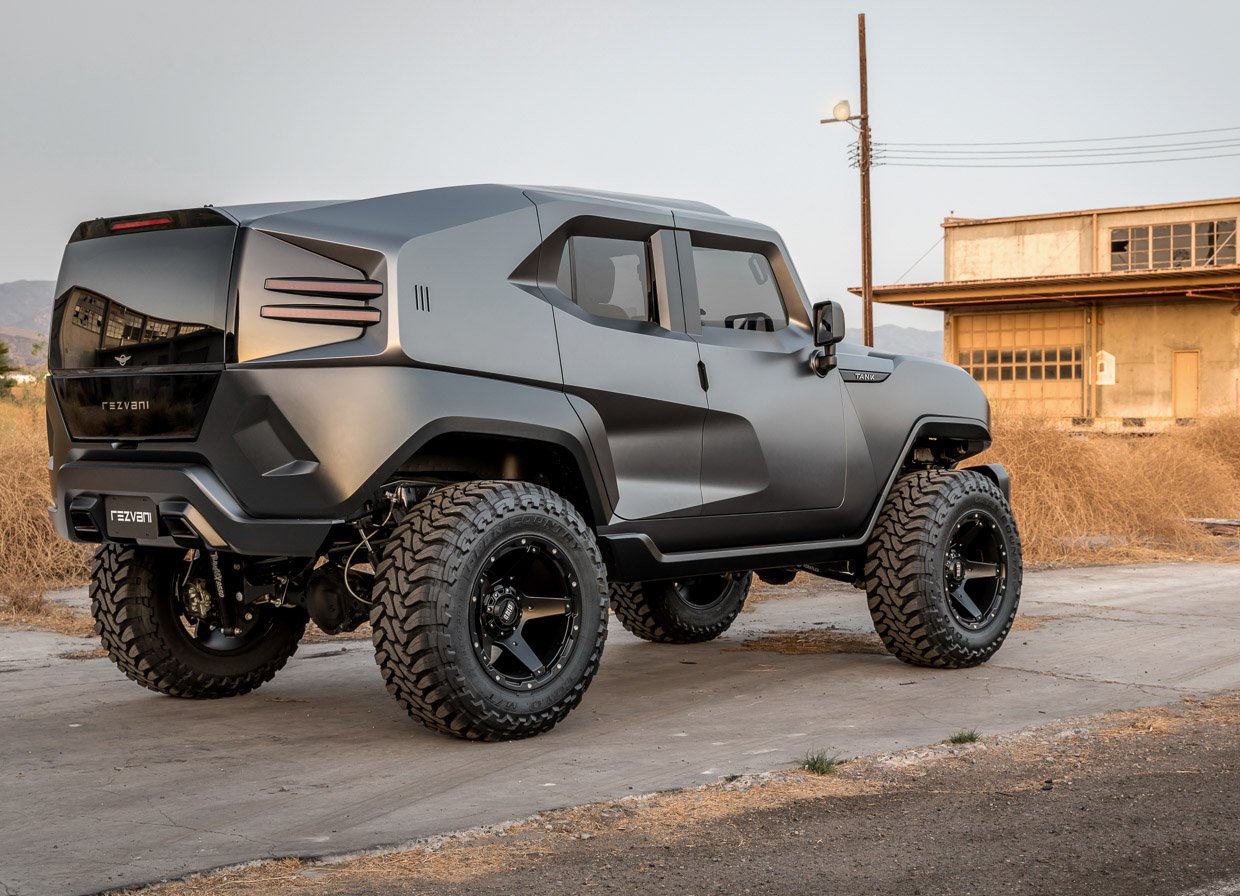 When equipped with one of two optional off-road packages, it gets lifted 6 inches, and rides on up to 37″ x 13.5″ tires, along with air lockers, enhanced off-road axles and brakes, and Fox internal bypass shocks.
Of course if you want to ride like the military, you're going to need to have a government sized bank budget. With a starting price of $178,000, I'm sure it will crack the $200K mark once fully outfitted with all the off-road and protective options. The first Rezvani TANKs are expected to be delivered late this year. I'm looking forward to seeing one of these on  (or off) the road in person.