Hennessey Performance Venom F5's Sexy Interior Revealed
carbon fiber | hennessey | hennessey venom f5 | interior | November 21, 2017
---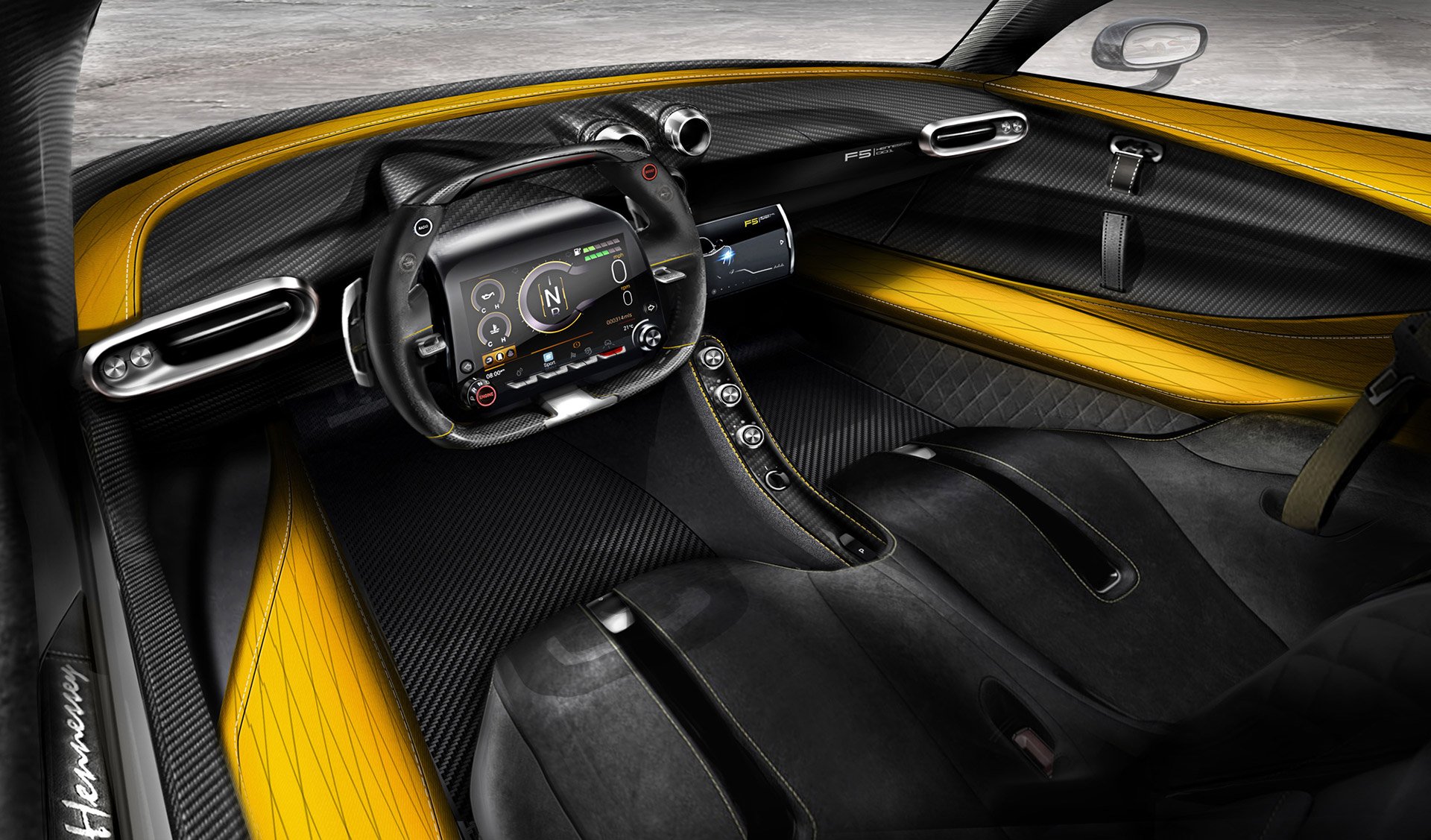 Hennessey performance showed off the outside of its Venom F5 hypercar at SEMA a few weeks back. Now the company giving us a gander at the interior of the crazy fast car, and it looks just as good. There's lots of carbon fiber and what appears to be Alcantara to be had, along with bright accent colors which presumably match the body color.
The renderings show two interior versions. One is a racing version with an full color screen in the middle of the steering wheel for the gauges and such. The other shows the instrument cluster in a more traditional behind-the-wheel position. The overall look of the interior reminds me of a Lotus Exige a bit, which is a good thing.
Those body-hugging sport seats will be a must, with the car estimated to hit a top speed north of 300 mph when it ships to customers starting in 2019 or so.