Is the Ford Ranger Raptor Really Happening?
2019 | ford | ford ranger | ford ranger raptor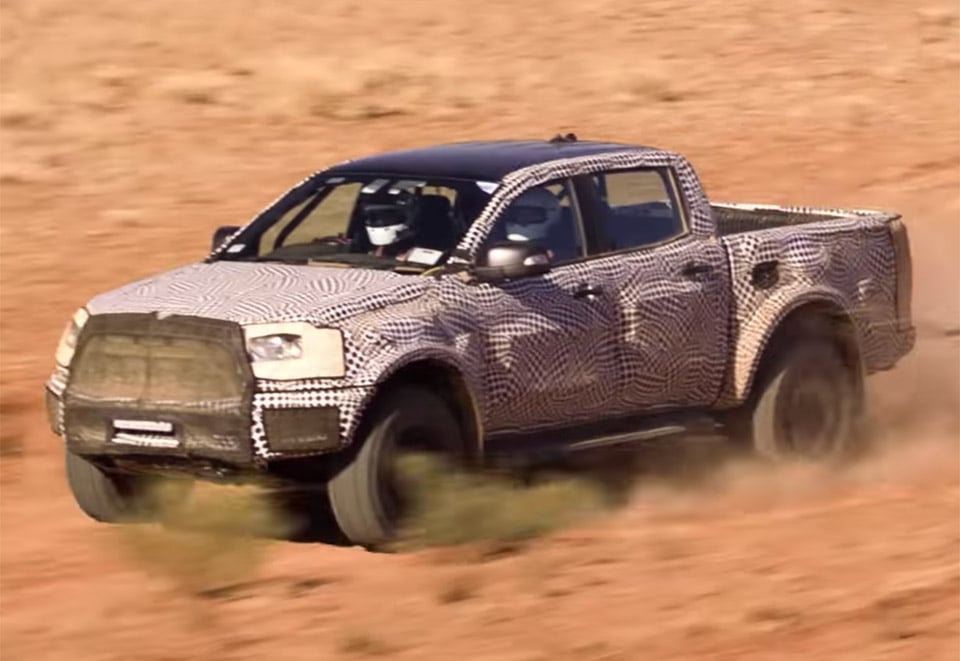 For fans of small trucks, the Ford Ranger has been a go-to for decades, starting with the F-Series truck in 1985 and then finally earning the title Ranger in 1982. It stayed on the market until 2012 here in the US. It's always been a sturdy little truck that can get you from point A to point B, but it's never had a ton of power or off-roading prowess. For that, you had to trade up to the F-150 Raptor — until now, that is.
Hints From Down Under
We got the first hints about the Ranger Raptor earlier this year when a video emerged of a prototype Raptor tearing its way across the Australian outback. And that's it — there is no information, no technical specs, and no information other than that fantastically exciting little video.
There is plenty of speculation though. The new truck will likely include some serious off-road suspension equipment in addition to four-wheel disc brakes and a rugged new body style. This isn't another F-150 spinoff though, so it'll be interesting to see how they change the Ranger's classic body style to give it a more modern character, while still pleasing classic Ranger enthusiasts.
This new Raptor is expected to have a smaller engine than its F-150 counterpart, but that doesn't mean that you're looking at a small engine — it will most likely have the same 2.7L Ecoboost Engine that the standard F-150 has. It will probably also utilize F-150's 10-speed transmission, making it infinitely more powerful than any other small truck in its class.
There's also speculation that this Raptor will have a diesel option as well, though it remains to be seen if that will be available in the states or if it will only be available overseas.
Is It Happening?
So, is the Ranger Raptor really happening?  The short answer is yes – it's scheduled to be available during the 2019 production year.
In the meantime though, there are a few things we need:
More pictures! We need to see the new Raptor side by side with a regular Ranger or an F-150 or even a random car salesman — it doesn't matter as long as there's something there to help us tell how big the new Raptor actually is.
Specs! Ford has been way, way too closed-mouthed about this new Ranger so far. We're dying to see what awesome toys we get to play with in this new Raptor! Do we get more engine options and what sort of suspension system are we getting? Come on, tell us!
A more precise release date! Tell us when we can get our hands on this awesome looking truck, already!
We haven't been more excited about a new Ford model since they brought out the latest generation Mustang. We'll be following this one closely, and as we know more, we'll be sure to pass along the information!  Be excited with us – a Ford Ranger Raptor is coming in 2019!