10 Things You Need to Know About the New Chevy Silverado
2019 | 4x4 | chevrolet | chevrolet silverado | chevy | detroit auto show | Full-Size | gm | naias | pickup | truck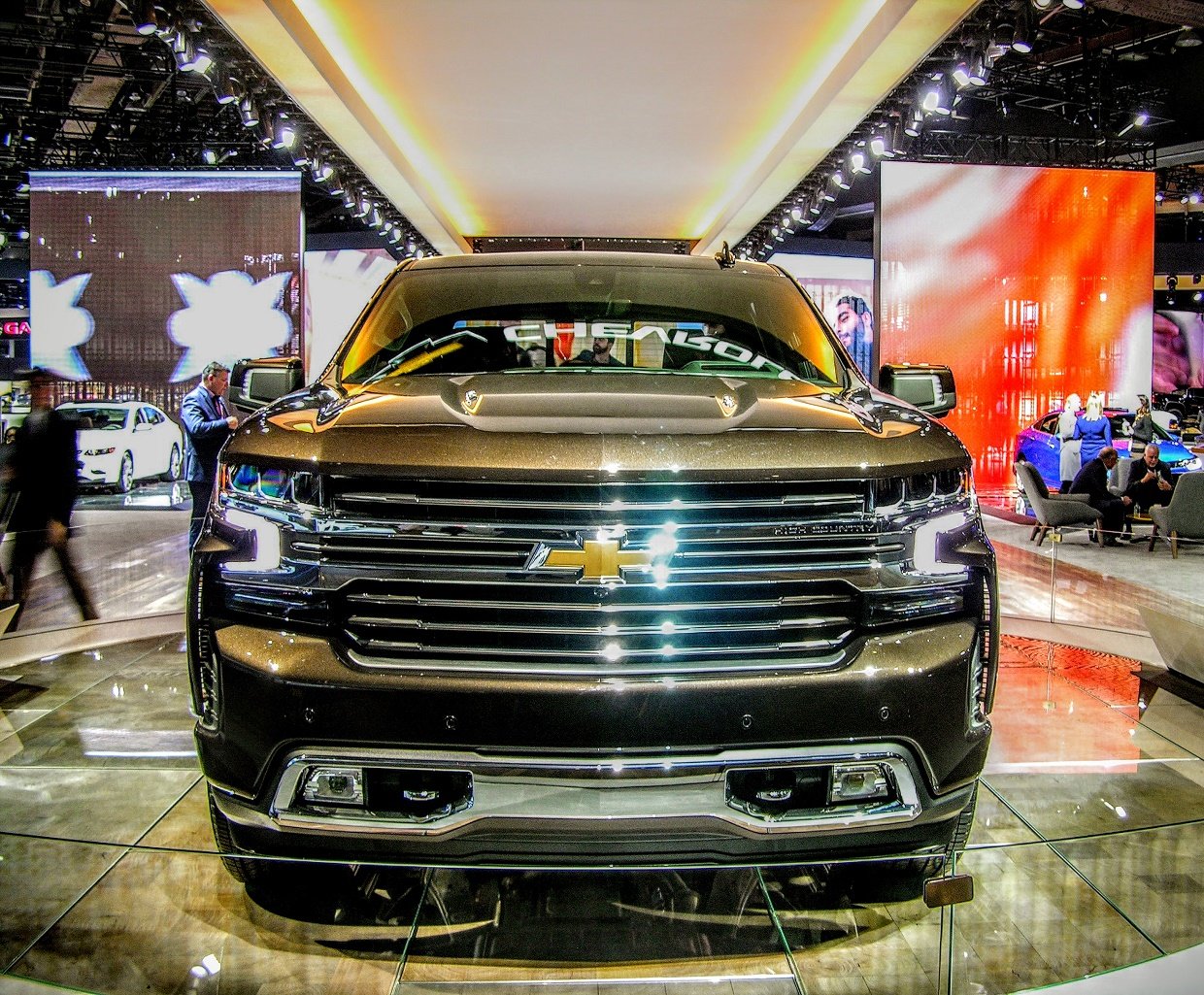 The hype is real. Chevrolet's latest Silverado is here, and after 100 years of truck production GM appears to have gone all-in on the nation's longest lasting pickup. Featuring a far more functional full-size truck bed, a fresh weight loss plan, different overhauls and engine/transmission combos, as well as a wider array of trim options, America's bowtie brand has an impressive array of nifty new sales pitches.
General Motors' vice president of Global Design, Mike Simcoe, sums-up the brand's latest endeavor by focusing on the buyer above all else. "Truck customers told us they want the perfect truck for them and not a 'one size fits most' truck," the VP states, a move that shows GM's expanded interest in talking to car buyers like never before.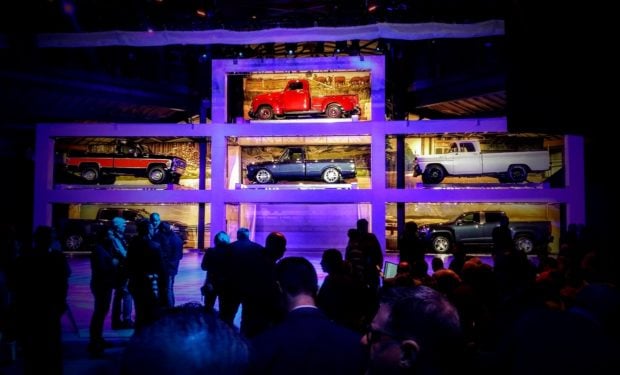 Focus groups aside, the engineering team has taken the public's feedback and then doubled-down on testing, reportedly submitting the new Silverado to more grueling and repetitive assessments than any vehicle in the entire collective history of the company. Such procedures resulted in over 7 million miles of real-world testing, with small stuff like seat-slide tests seeing around 100,000 repetitions, and grueling engine break-in routines being performed alongside off-road assessments.
All that rigorous prodding and patience eventually paid off, and a "Chevy Squares" style reveal party was planned, where media and Chevy owners alike could watch the vehicle's unveiling. Here are a handful of facts and thoughts on the all-new Silverado that stood out to us, along with some key takeaways from our interviews with Exterior Design Director Rich Scheer, Interior Design Manager Craig Sass, and Lead Development Engineer Scott Damman.
1. It's Growing
The 2019 Silverado has a wheelbase that has been stretched up to 3.9-inches in order to accommodate the truck's overall gain of 1.6-inches, a move that allows both additional bed space and more interior room across the entire lineup. Even things like GM's signature CornerStep perches in the rear bumper have been enlarged, with re-positioned side mirrors receiving a boost in size and positioning for greater visibility.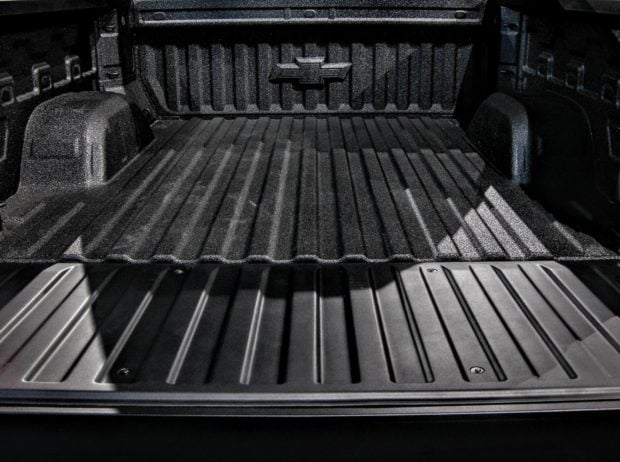 On the business end of things, Chevy claims that the 2019 Silverado now features the most cargo volume in every bed length, with the short-box alone receiving a healthy 63 cubic feet of volume, which is up to 20% more than a competitor's short-box. Reinforcing the brand's belief that steel cargo space is a superior material, jokes were made about how if the bed of a truck were the head of a hammer, aluminum hammers wouldn't be worth a fig.
2. And Stowing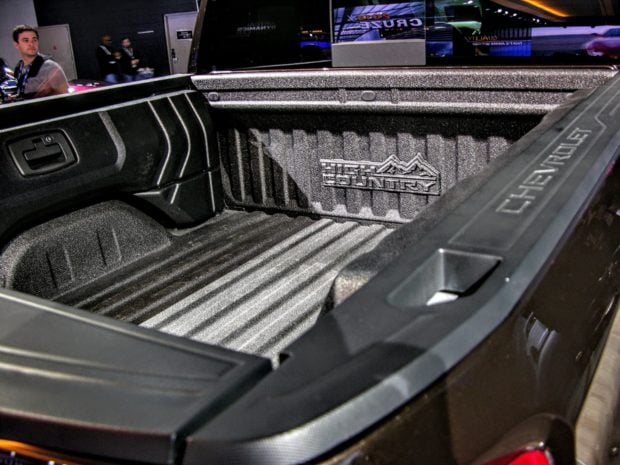 All of that steel-stamped volume was brought to fruition after the widening of the bed floor nearly 7-inches was approved, a decision that allows sheets of 4 x 8 plywood to be laid flat across the bed floor. With optional locking storage bins installed over wheel wells, buyers also get nearly seven cubic feet of cargo space in short-box models alone, complete with factory installed bedliners adding additional piece of mind. Meanwhile, a dozen fixed tie-downs sit alongside nine reconfigurable tie points, making the hauling of virtually every item imaginable a total breeze.
But Chevy didn't stop there, as interior design guru Craig Sass is quick to point out, with things like pocket volume increases, revised storage tray designs, and a nifty stow box buried beneath the rear bench being key touch points. There also are a duo of 10-liter compartments hidden within the rear seatbacks, making it the ideal truck for chaps like Chewbacca and Han Solo.
3. With Super Smarts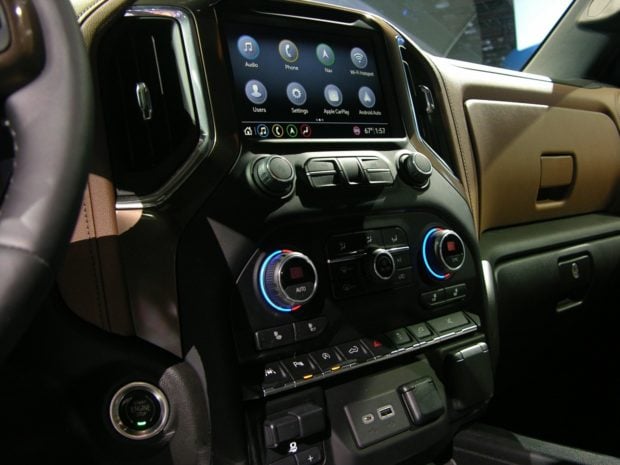 The 2019 Silverado will also be offered with a class-exclusive power up/down tailgate that can be operated via key fob, cabin switch, or by pushing a button on the tailgate itself. Other updates include available LED task lighting, a 120-volt power outlet, safety sensors that are integrated into bumper steps, and interior controls that are easier to reach and provide a wider range of adjustability. Scott Damman, Lead Development Engineer on the truck says that GM went as far as bringing in noise, vibration, and harshness (NVH) specialists from Cadillac in for unparalleled road refinement.
4. Superior Strength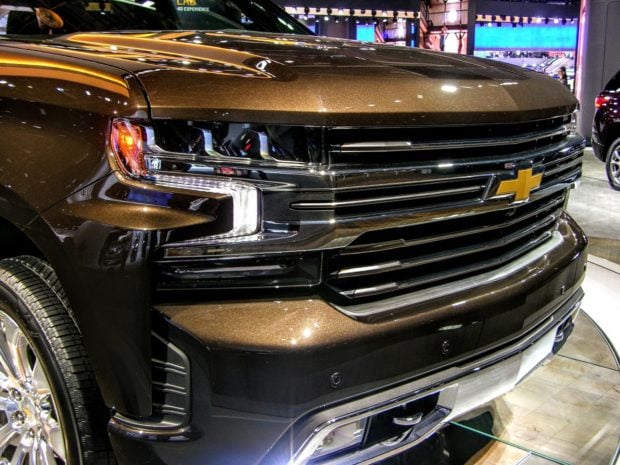 As with all modern GM trucks, the Silverado features a roll-formed, high-strength steel bed floor, and with a higher-grade steel being utilized both in the bed and in various panels, the 2019 version is both stronger and safer than ever before. Even those twelve previously highlighted tie-downs have been reinforced to handle 500 pounds a piece!
5. A Lighter Footprint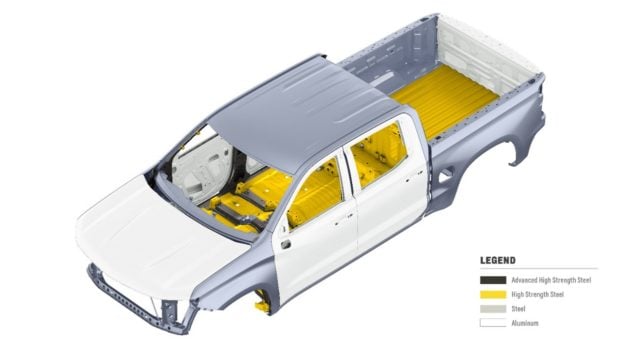 But despite all of that stamped steel, the truck is lighter than ever, with a weight reduction of around 450 pounds besting the outgoing crew cab V8. The Silverado's fully boxed steel frame alone is 88 pounds lighter than the old model, all while offering a 10% bump in torsional rigidity thanks to packing up to 5 millimeters of thickness. However, smarter stamping and stretched steel will only get you so far though, so GM replaced the truck's doors, hood, and tailgate with aluminum, a move that not only shaves pounds, but relieves strain on things like hinges and hood prop hydraulics.
6. Flexibility For All
Mixed materials also play a part in the centennial pickup's overhauled suspension, with the lighter independent setup out front rocking freshly forged-aluminum upper control arms. Steering calibrations and the live-axle rear configuration have also been heavily revised, with carbon-composite second-stage springs on alone shaving off around 12 pounds per side. Tack on the fact that the Trailboss model will be rolling atop Goodyear Duratrac all-terrain tires, a factory 2-inch lift, and unique skid plates, and Scott Damman's quote about the importance of building a pickup that can "drive small but be big" really begins to make sense.
7. Fresh Performance Options
All told, the next-gen Silverado will be offered with six engine/transmission combos, including new 5.3-liter and 6.2-liter V8 options that can disable all the way up to seven cylinders at one time in order to optimize fuel economy. There also will be an all-new Duramax 3.0-liter inline-six turbo-diesel package, with both it and the 6.2-liter V8 monster affixing themselves to an equally new Hydra-Matic 10-speed gearbox. While power numbers, pictures, and efficiency ratings remain shrouded in secrecy, things are looking ripe for more grunt and greater fuel gains across the board, with even smoother acceleration adding icing to the cake.
8. Forging Function and Form Together as One
Exterior Design Director for the new Silverado, Rich Scheer really went the extra mile to make this latest generation both appealing and practical. Deviating heavily from previous generational design lines, but remaining unmistakably Chevy, Scheer and his team have seamlessly forged iconic design with modern mastery. From the stamped tailgate, hot rod hood bulge, and "High Country" etching across portions of the bronze grille, Chevy's latest pickup has done more than just throw a bumper integrated exhaust at the equation.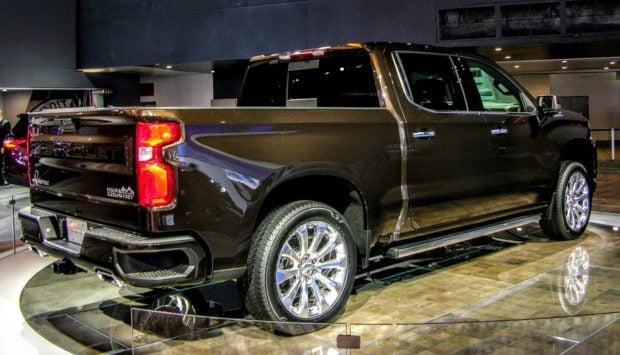 But good looks aren't everything, and with functional air curtains up front eliminating drag, and flushmount spoilers on both the roof-line and tailgate cutting down on bed turbulence, claims of a 7% increase in aero efficiency seem completely feasible. Scheer and his team even have gone as far as making the lower air dam out front less noticeable by moving it further back, and by reducing the number of fasteners holding it in place, have made it easier than ever for owners to gain additional ground clearance.
9. Crafty Cabin Creativity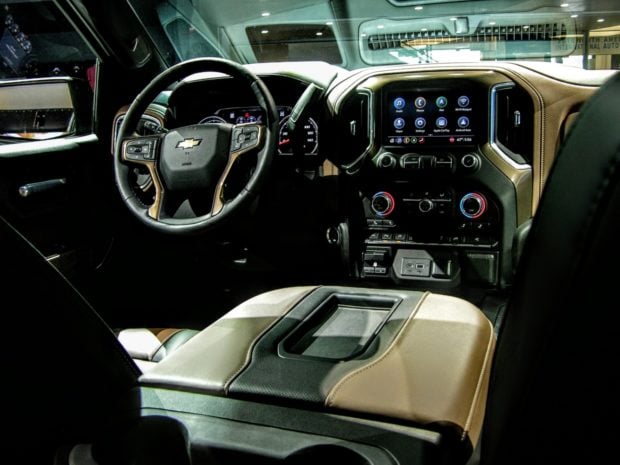 Since the cab has been stretched to the point where crew-cab models now boast 3-inches of additional rear legroom, allowing 44.5 inches up front and 43.8 inches in the back, hauling a crew to a work site or fishing trip has never been more comfortable. Although safety and convenience announcements will not be disclosed until a later date, we are excited to see what Chevy has in store beyond the use of a heads-up display and dedicated vents and charging ports for second-row passengers.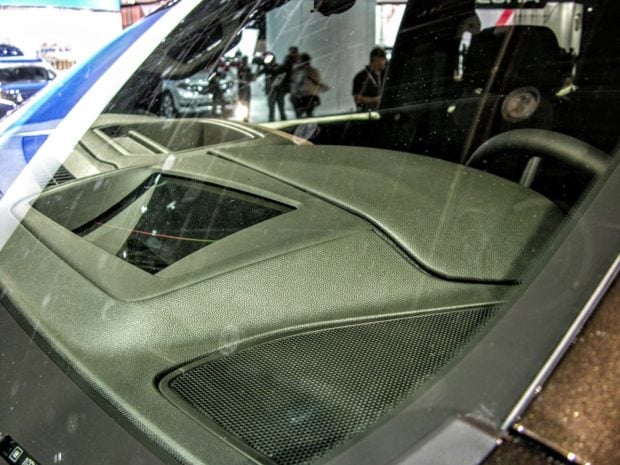 Naturally, buyers can expect things like 4G LTE Wi-Fi, Apple CarPlay, Android Auto, wireless phone charging, OnStar safety and security features, and loads of snazzy driving display features.
10. It'll Be Beautifully Built and Here Before You Know It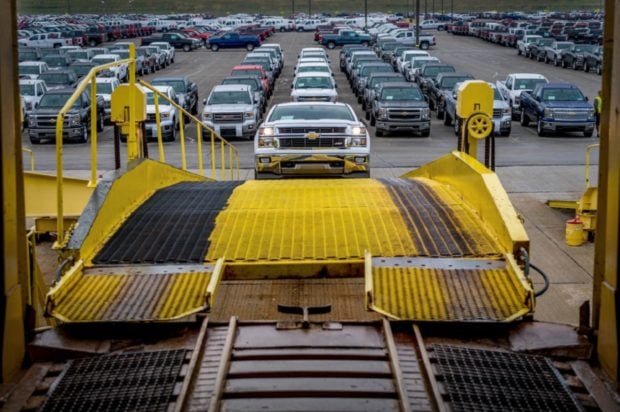 Bowtie buyers can expect to see 2019 Silverados on dealer lots sometime this fall, and being that the truck will be produced at the Fort Wayne, Indiana plant, quality is going to be the name of the game with this one. It was this particular plant that was recently ranked "the highest-quality plant in North America" by J.D. Power and Associates, a testament to the brand's century-long invested interest in the Silverado.