Icon Old School BR Bronco Packs Classic Looks, Modern Tech
ford | ford bronco | icon | Icon BR | restomod | July 3, 2018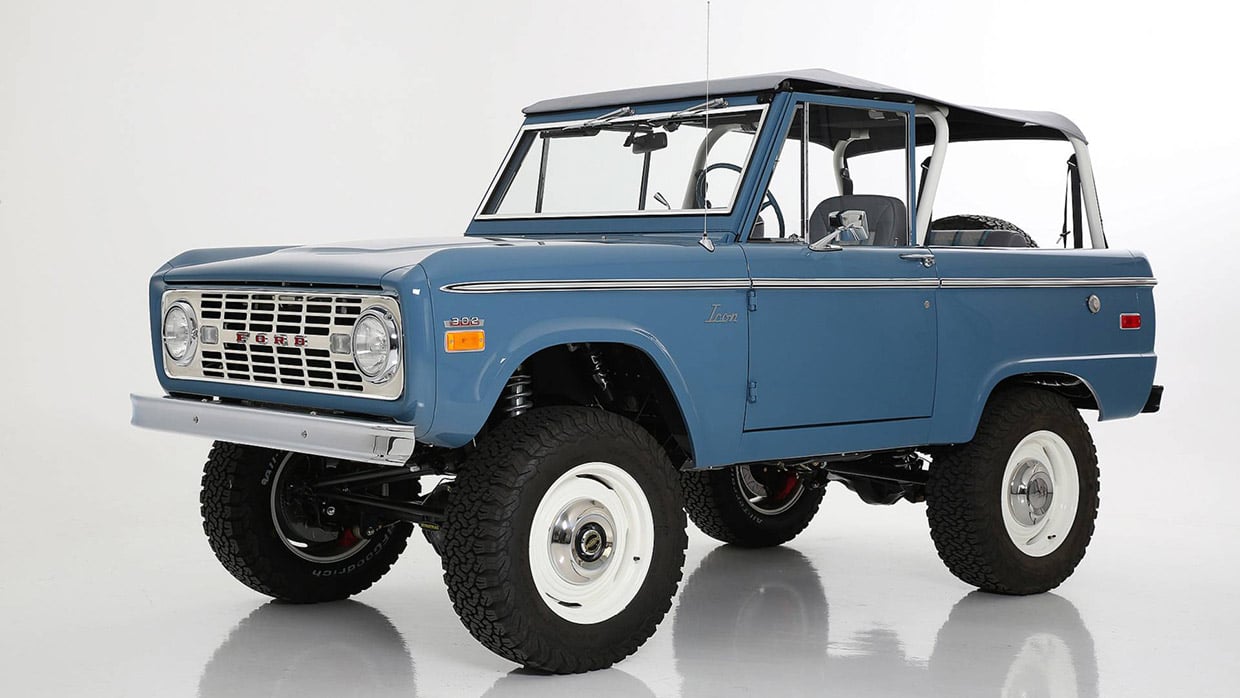 If you liked that Icon 1965 Kaiser-Jeep Wagoneer back in May, you will really like what the pro resto-modders Icon have cooked up now. The boutique automaker has a new ride called the Icon Old School BR. If it looks like an old Ford Bronco on the outside, it's because that is exactly what it is.
Icon has been making its BR Bronco for a while now, but founder Jonathan Ward says that some buyers were saying that wanted something that looked even more retro in its looks. The Old School BR is just that. Unlike the more modern design tweaks that the Icon BR offers, the Old School BR is much more evocative of the original Bronco, albeit with a shiny new gloss paint job and retro-style textiles inside its cabin.
Each Icon BR is made using a restored Bronco body, but packing an all-new drivetrain. Power comes from a fuel injected 426/402 TRQ Alloy V8 paired with a standard five-speed manual. An automatic transmission is optional. Off road fun is guaranteed with Dynatrac/Dana 60/44 axles and an Atlas II part-time transfer case with a crawl ratio of 87:1.
Like other Icon BR models, the Old School BR can be customized with options like a sports suspension, Brembo brakes, winch, ARB locking diffs, and lots more. You can get various body and door options from soft tops to truck beds. All of them look awesome. The price for this much cool is somewhere around $200,000.