Jaguar F-TYPE Droptop Rally Car Tosses Some Gravel
jaguar | jaguar f-type | rally | November 13, 2018
---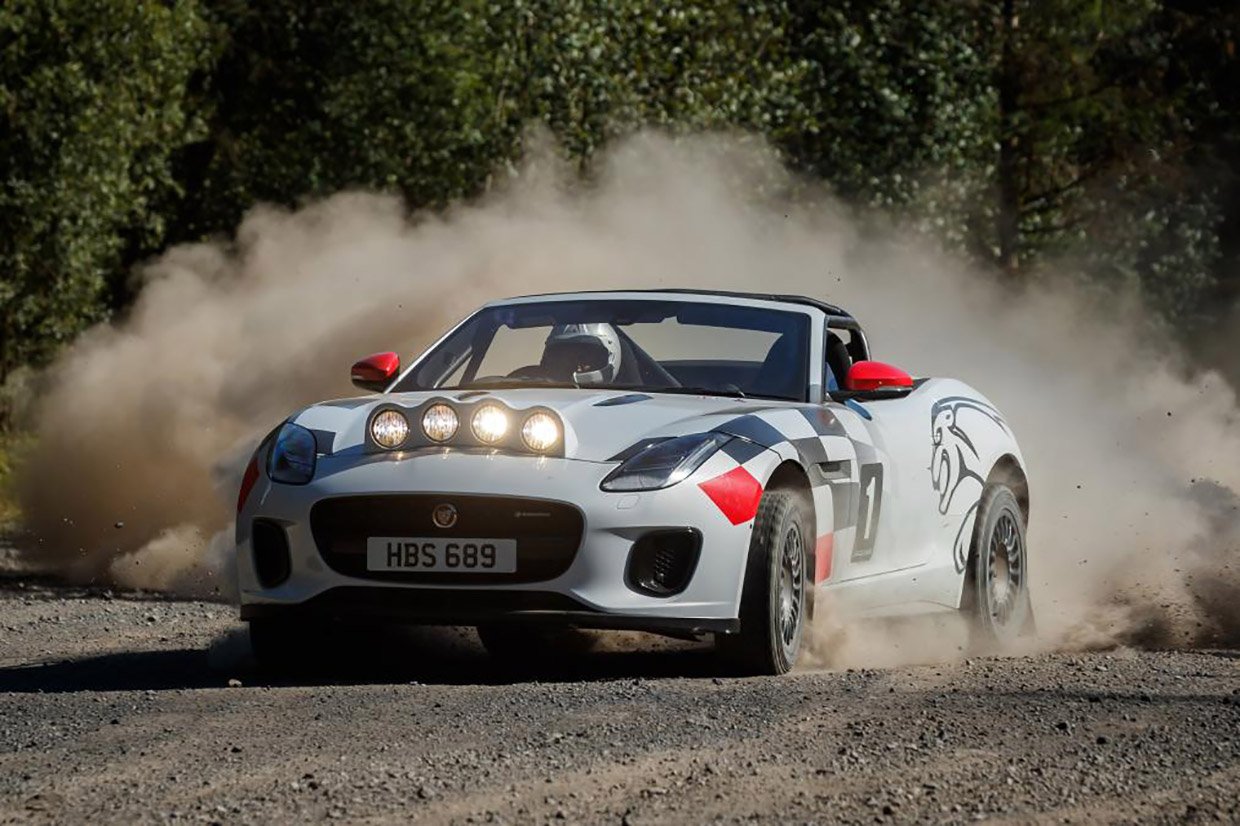 Jaguar has taken its very sexy F-TYPE convertible, and transformed it into a fantastic looking rally racing car. The conversion involved a 1.6-inch suspension lift, 16-inch gravel tires, softer springs, and three-way dampers from Exe-TB. The car started life as a base F-TYPE with a turbo four packing 296hp. Sure we would have rather seen the beast with the 5.0-liter supercharged V8, but still, it's a rally car.
Jag also removed the standard aluminum doors and replaced them with carbon fiber ones from the GT4 concept. For safety, the car has a welded-in roll cage, a hydraulic parking brake for the sideways sliding stuff, along with mud flaps, and auxiliary lighting on the hood. The brakes and limited-slip diff came from a V6 R-Dynamic F-TYPE.
This rally version was cooked up to celebrate the Chequered Flag limited-edition model. Sadly the car won't make the competition for any FIA rally races but could perform in the RGT class if it had a V6.