This Chevy Sonic Rally Car Rocks LS3 V8 and AWD
chevrolet | chevrolet sonic | chevy | mods | pmr motorsports | rally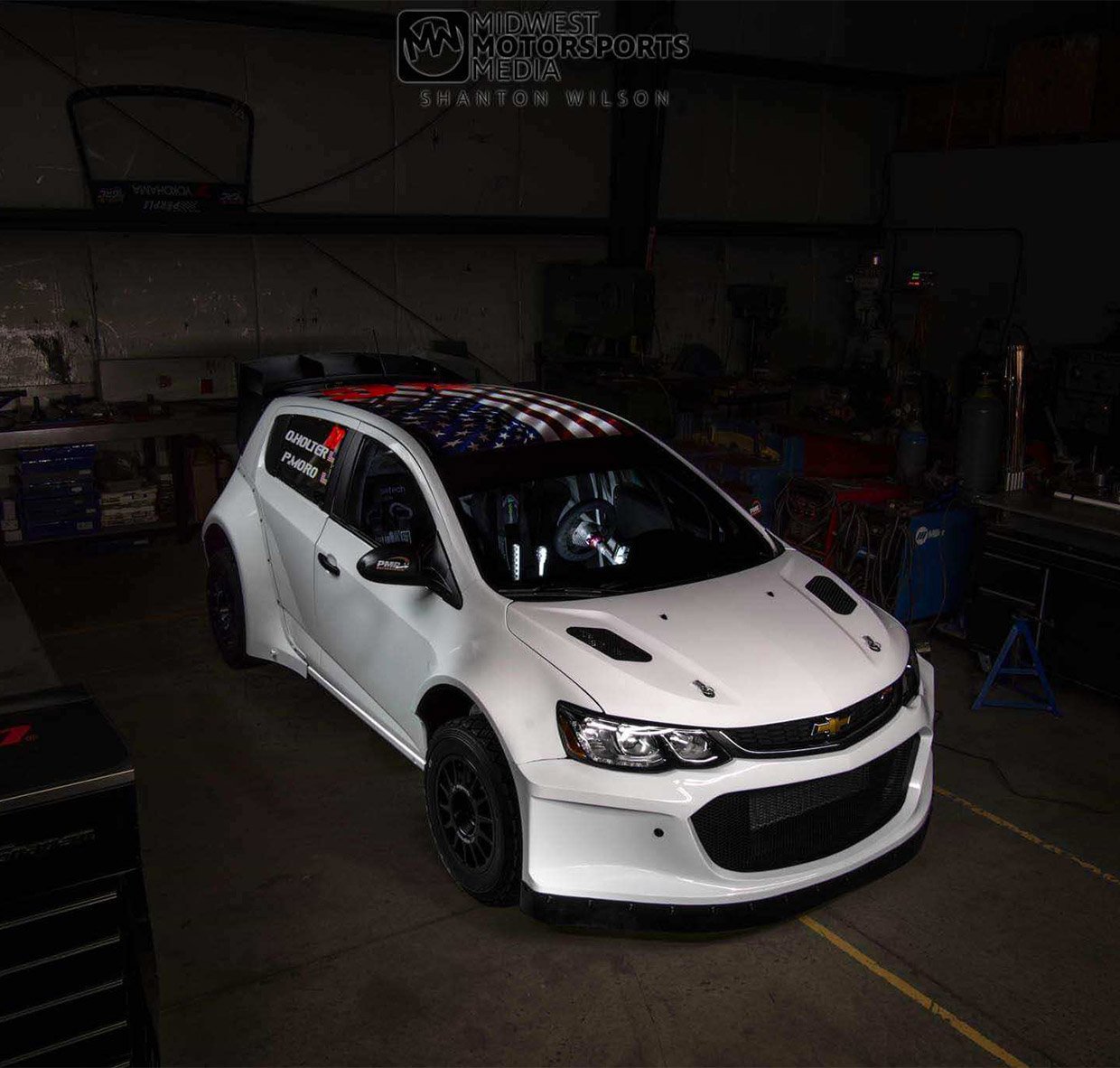 An American rally team has taken an incredibly boring Chevy Sonic and turned it into something cool. PMR Motorsports pulled the anemic 138 hp four out of the Sonic and crammed inside an LS3 V8 and gave it an all-wheel drivetrain.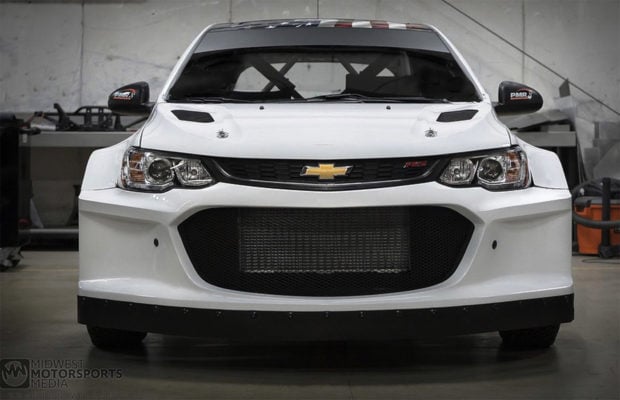 We don't have much in the way of details of the build, but what we do know is that the LS3 chosen is a 6.2L V8, capable of making 430 hp and 425 lb-ft of torque straight from the factory. Other than a new and awesome motor, the Sonic also has a widebody kit to cover the tires, a roll cage, racing seats, and fire suppression system.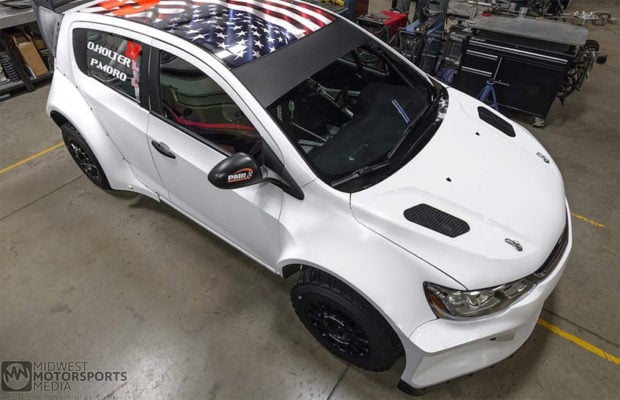 The car also gets a nice big wing on the back too. The car will be driven at several American Rally Association races in 2019 by Pat Moro. We hope more details on how this conversion was pulled off down the road.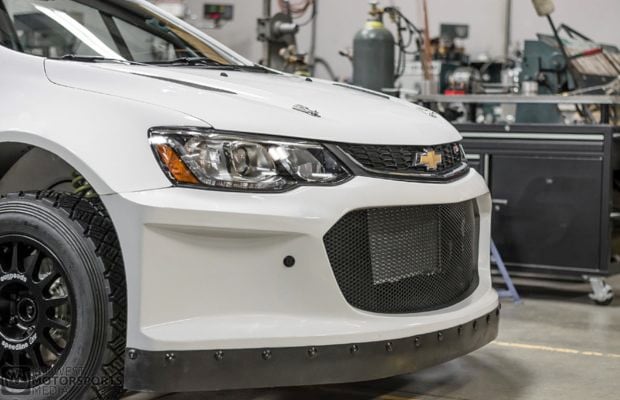 Photos by Shanton Wilson: Midwest Motorsports Media