Mazda Dealer Surprises Miata Customer with New Seats
dealers | mazda | mazda miata | repairs | May 14, 2019
---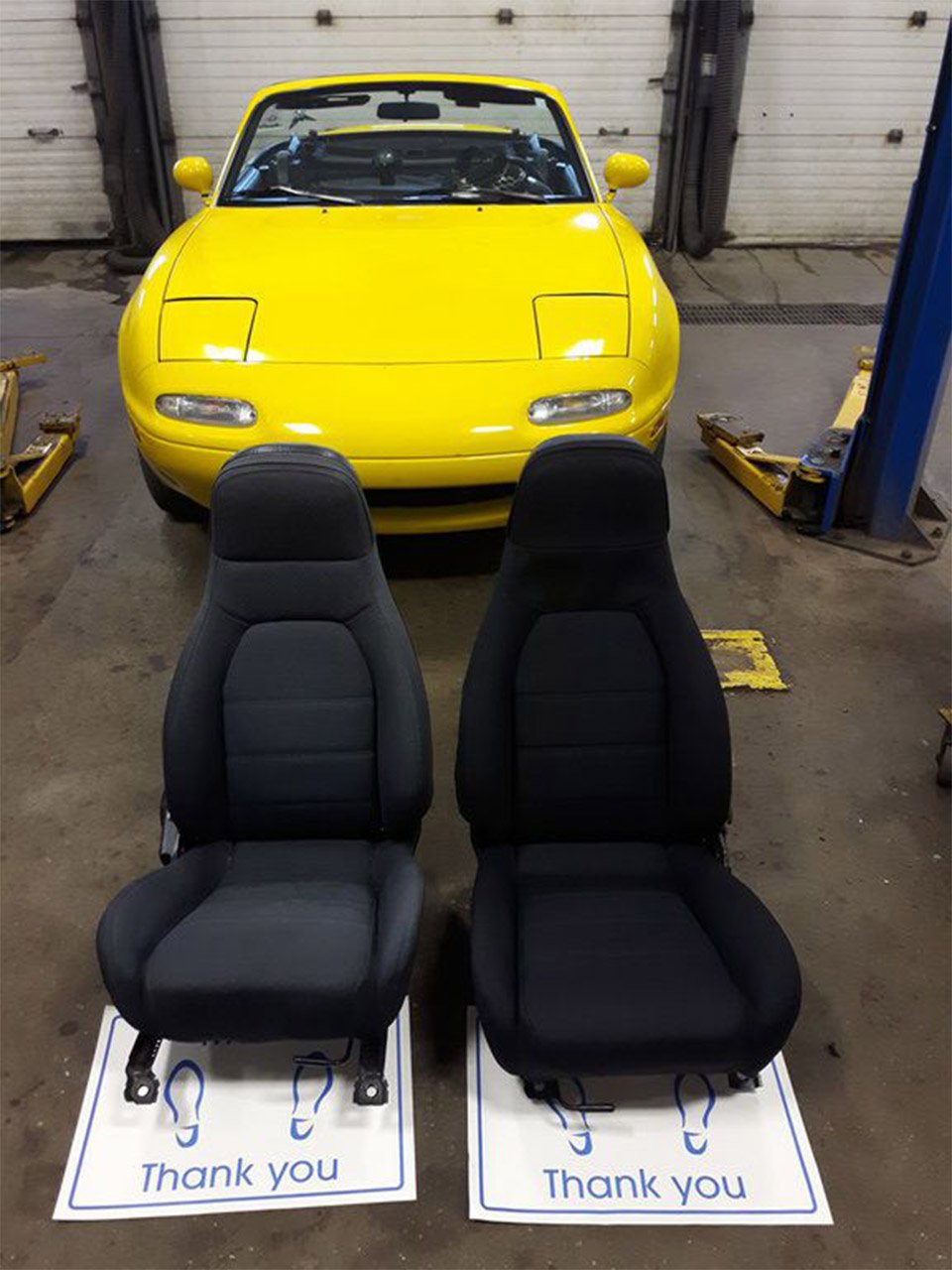 André Frève has a 1992 Miata that he has taken to the same dealership in Canada for service since they opened in 1993. Recently, the man took his Miata in for service, and to reward him for his loyalty to the guys at Longueuil Mazda provided him with some service that was truly above and beyond.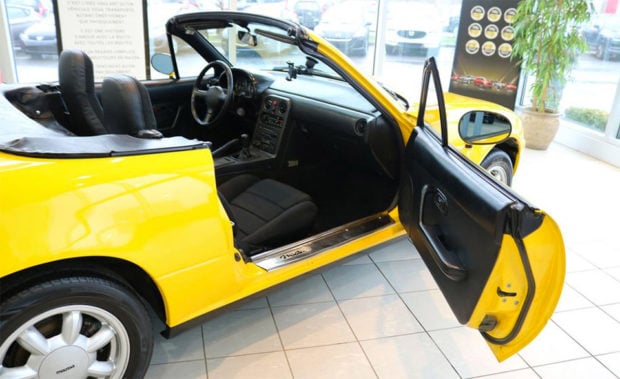 You see, the seats in the 1992 drop top were in sad shape, and the service department decided to give their regular customer an unexpected gift. The dealership reached out to Mazda Canada and was able to secure one factory driver seat cover and foam to refurbish the seat. The passenger seat is out of production, so the dealership ended up having the passenger seat cover made from scratch.
It looks like the colors on the two seats don't perfectly match, but it was certainly a nice gesture and a surprise for the owner.