Lamborghini Huracán Sterrato is a Bonkers Off-Road Supercar
lamborghini | Lamborghini Huracan Sterrato | off-road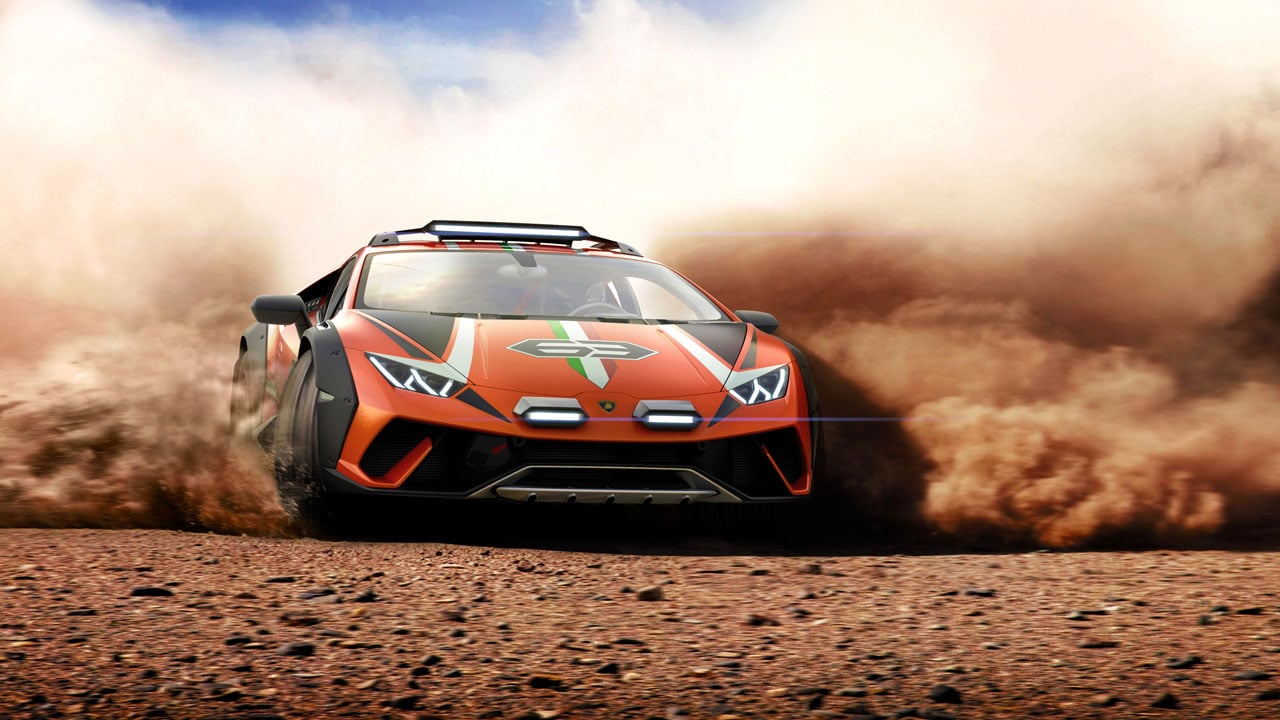 Lamborghini has pulled the wraps off a new concept car that it says takes the off-road knowledge it gained on the Urus SUV and puts it to work on a supercar for the off-road crowd. The car is the Huracán Sterrato, and it uses the same V10 as the normal Huracán making 640hp.
The Sterrato has had its ride height lifted by 47mm (~1.85″) and has traction control and suspension systems calibrated for off-road driving. The Sterrato is 30mm (~1.18″) wider than a regular Huracan and rides on 20-inch wheels with balloon tires. Lambo fits the car with all manner of underbody reinforcements and body protection.
The rear skid plate acts as a diffuser, and aluminum reinforcements are integrated with the front frame and covered with an aluminum skid plate to help protect the car's underside. It also packs off-road LED lights with a roof-mounted light bar and LED bumper lights.