Ford GT Mk II Is the Track-only, 700hp Evolution of the GT
2020 | ford | ford gt | ford gt mk II | ford performance | July 6, 2019
I've had the privilege of taking a Ford GT for a couple of hot laps, and also have seen the racing variant up close and personal at everything from the IMSA Weathertech Challenge to Le Mans. The production version of the car is pretty badass all on its own, but if you're serious about hitting the track in one, check out the new Ford GT Mk. II.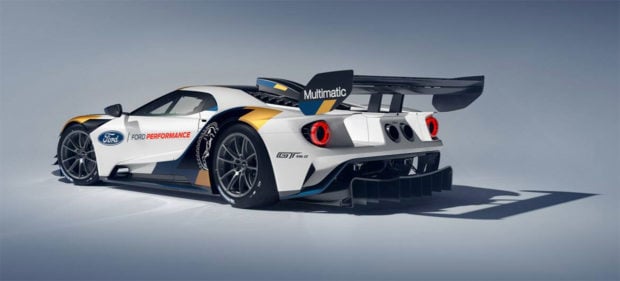 This updated and upgraded track-only version of the GT from Ford Performance and Multimatic amps up the 3.5-liter EcoBoost mid-engine to 700 horsepower, while shaving roughly 200 pounds from the street model. Unlike the version that Ford has raced, this model lets the powertrain work at its full capacity, without the performance restrictions of a racing series.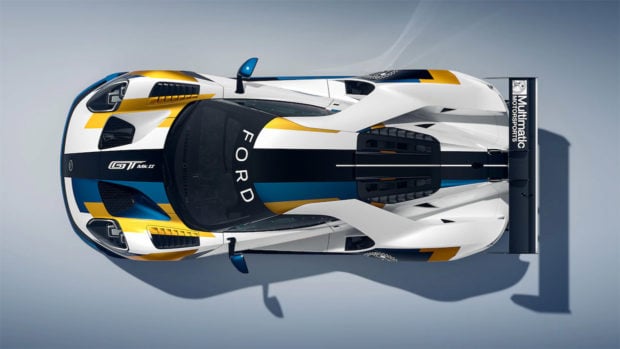 The aerodynamic changes are inspired by the pro race cars, increasing downforce by more than 400 percent compared to the standard Ford GT. Aero upgrades include a new front racing splitter, and diffuser, new fender louvers and dive planes to balance out the downforce from the big wing in back. The Mk II also sees suspension upgrades and rides on Michelin Pilot Sport racing tires.
In addition, the GT Mk II has an upgraded cooling system that combines a charge-air cooler with water spray to help maintain an appropriate temperature under stress. There's also a roof-mounted air intake to help funnel air to the aux engine, clutch, and transmission coolers. Inside, the car has been stripped down to its basics, and gets a Sparco racing seat with a six-point harness, and a MoTeC data acquisition system for collecting critical race and performance statistics.
While the regular Ford GT has a base price of $450,000, the track-dedicated GT Mk II starts at $1.2 million. That doesn't include the cost of the truck and trailer you'll need to haul it to the track either. That's quite the premium, but it's not like I think many people were able to procure a Ford GT at its base price anyhow.