2021 Colorado ZR2 Has a Bold New Face
2021 | chevrolet | chevrolet colorado | chevy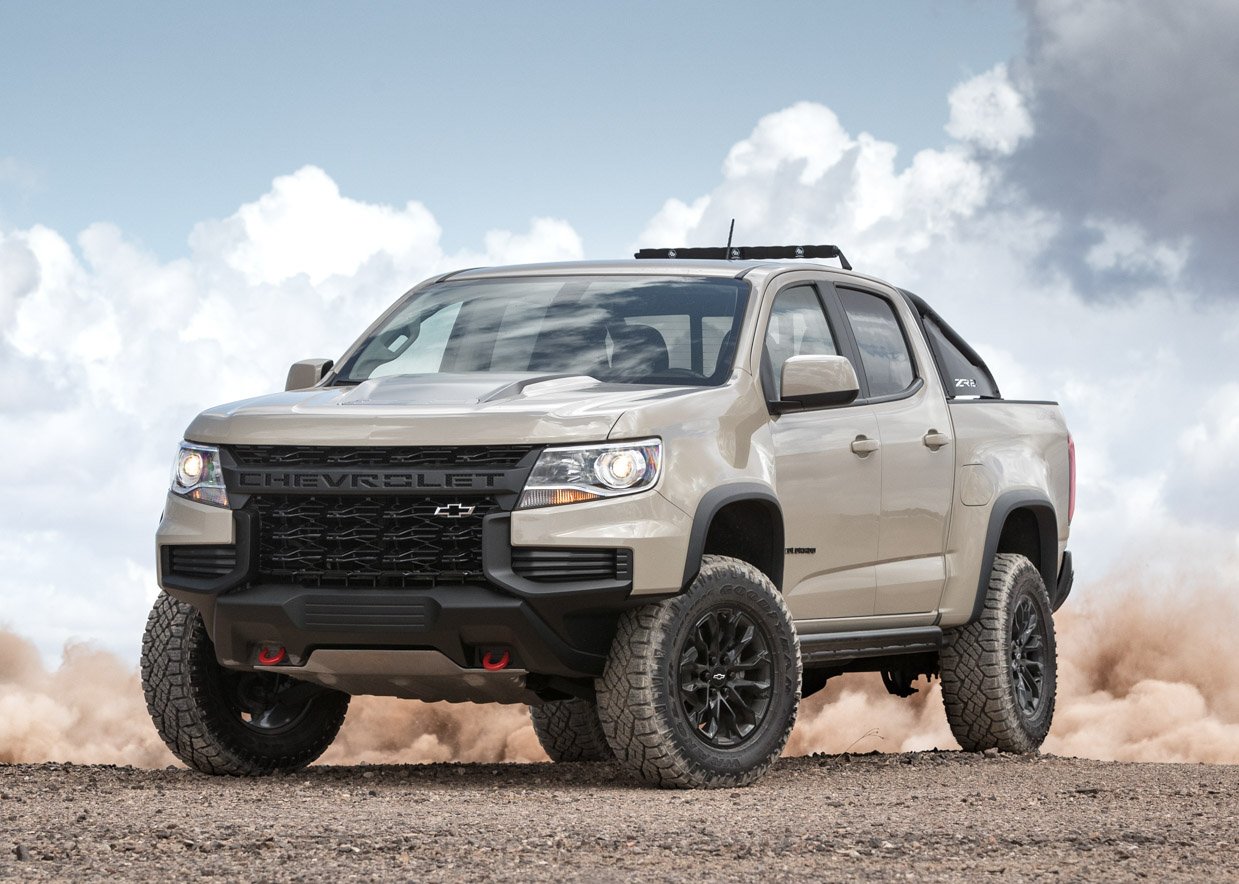 We've spent a little time behind the wheel of the Chevrolet Colorado ZR2 here, and it's a pretty capable off-road truck. But one thing I've not really cared for since it first broke cover back in 2017 is the way its front end looks. For such a rugged vehicle, its original grille design didn't strike me as particularly bold or aggressive – which you'd expect from an off-roader.
Well, Chevrolet has taken market feedback to heart, and for 2021, the ZR2 is getting a new look that's far more appropriate.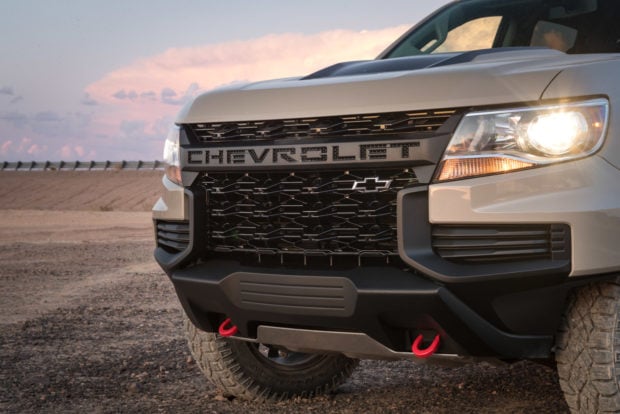 The new stacked grille is certainly similar to the one seen on the controversial new Silverado HD, but in this application, it looks much better proportioned to me. The functional venting has a cool geometric pattern, and a big CHEVROLET running through its top third. I like the way it flows into the vents under the headlights and the black bumper and silver skid plate below.
The only thing I don't care for is the tiny bowtie logo that's set off to one side. I'm betting lots of drivers will be ripping that off the front of their trucks for a cleaner look. It's not like we don't know this is a CHEVROLET, but in case you didn't, the rear end reminds us of that as well.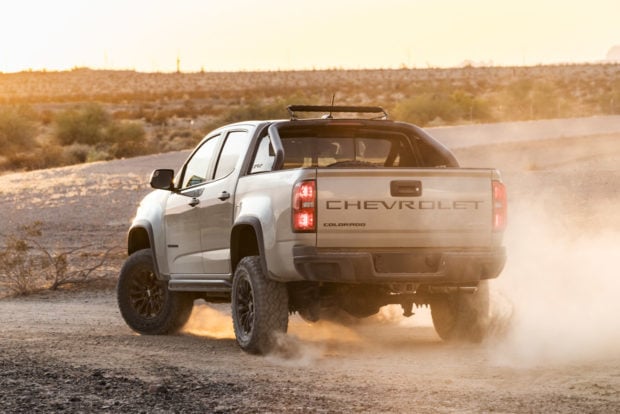 Chevy hasn't revealed if there are any other changes for the 2021 model, but for now I'd assume the changes are purely cosmetic, and the ZR2 will still retain its Multimatic DSSV shocks, 31″ tires, 2-speed transfer case, and front and rear lockers, along with either a 3.6-liter gas V6, or a 2.8-liter Duramax diesel engine. The current model starts just over $41,000, so I'd expect similar pricing for the 2021 model.
If you happen to be attending the 2019 SEMA show in Las Vegas, you can check out the new truck in person, along with a specially-equipped racing truck, which debuts today in the 2019 Method Race Wheels Laughlin Desert competition.