Ford Bronco R Baja Racer Teases New Bronco, Looks Amazing
baja | ford | ford bronco | ford bronco r | November 5, 2019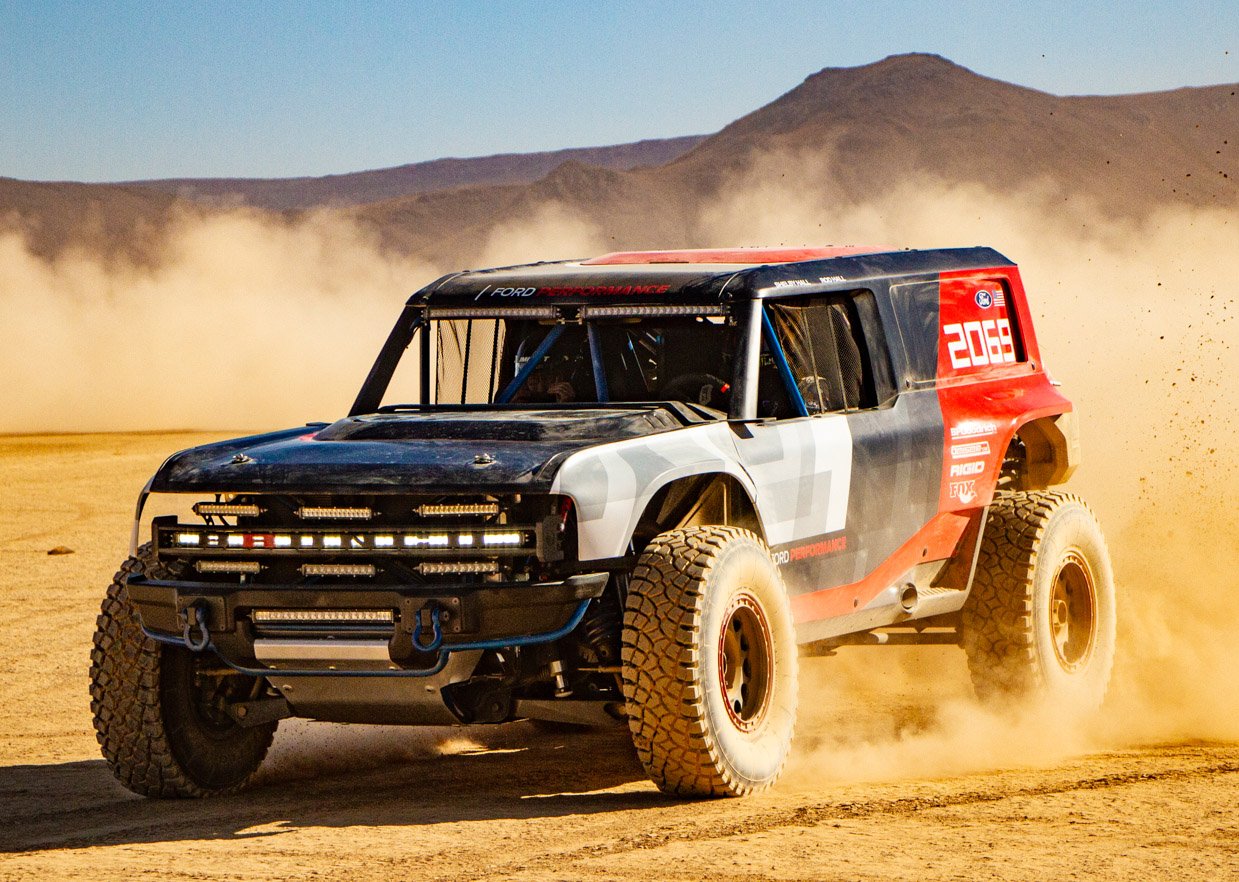 Ford has made no bones about telling us there's a new Bronco on the way, and has been dropping hints about its boxy looks for a couple of years now. It's going to be Spring 2020 before we get our first real look at the production version of the 4×4, but Ford Performance is giving us what might be the best idea of what the truck will look like with its Bronco R Baja truck.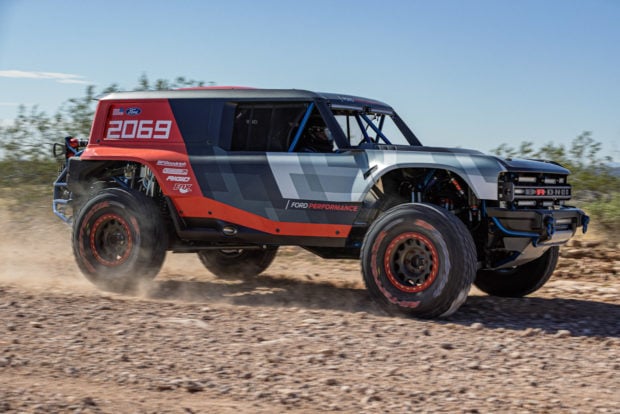 Rocking a squared-off, elongated shell, the Bronco R looks badass. Working with Bronco lead designer Paul Wraith, the Baja truck was built by Ford Performance, Geiser Bros. Design and Development, and Baja 1000 trophy truck champ Cameron Steele, and pays tribute to the Bronco that Rod Hall and Larry Minor famously raced to victory in the 1969 Baja 1000.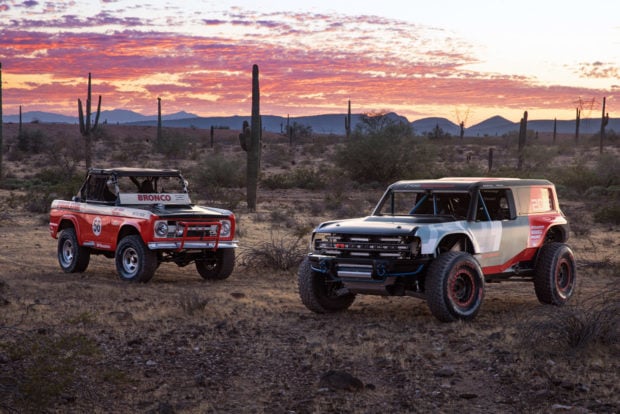 The Bronco R rides on a modified version of the Ford T6 architecture, which currently underpins the Ranger and the Brazilian Troller T4, and will serve as the basis for the production Bronco when it arrives next year. Naturally it's got a full roll cage, and its five-piece body has been made using lightweight material for ease of repair. While the Baja truck almost certainly is more powerful than the production Bronco will be (at least until we get a Bronco Raptor), Ford teases the fact that both this truck and the one you can buy have a twin-turbo EcoBoost engine.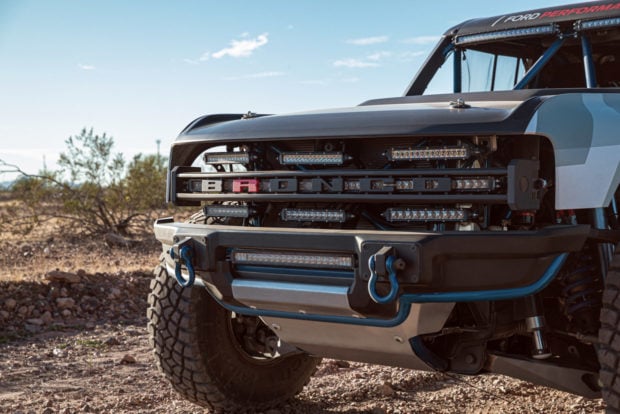 Ready to take on the harshest terrains of the 1000-ish mile run through the rocky Mexican desert, the Bronco R has 14 inches of independent suspension travel up front, and 18 inches in back, along with custom Fox racing shocks. The whole shebang rides on jumbo-sized 37-inch BFGoodrich All-Terrain T/A KDR2 tires, wrapped around 17″ beadlock aluminum wheels.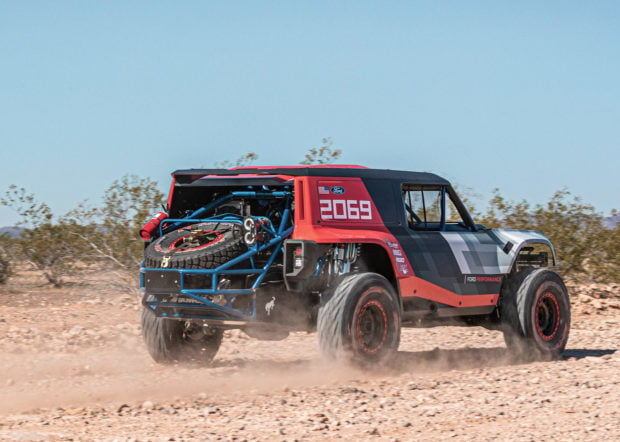 Sure, a purpose-built, custom Baja racer is gonna be more exaggerated than a production model, but damn this thing looks fantastic. If the version that Ford ships looks even half this good, they're gonna sell a ton of them.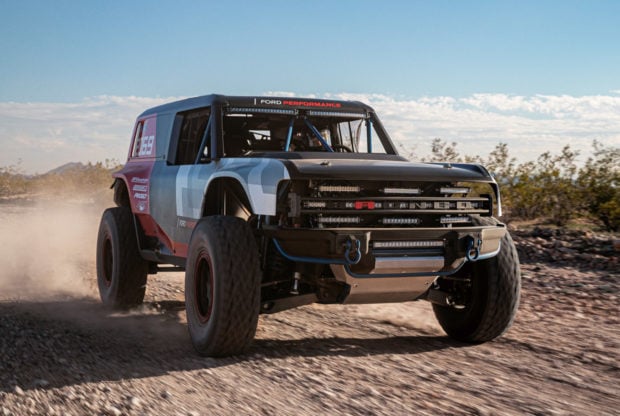 The Bronco R will take to the Baja 1000 course on November 22. Among its drivers will be Shelby Hall, the granddaughter of racer Rod Hall, a fitting tribute to the 4×4 that paved the way some 50 years ago.