Aston Martin Shows off Triple-Camera Rearview Mirror
aston martin | cameras | ces | ces 2020 | mirrors | safety | technology | January 2, 2020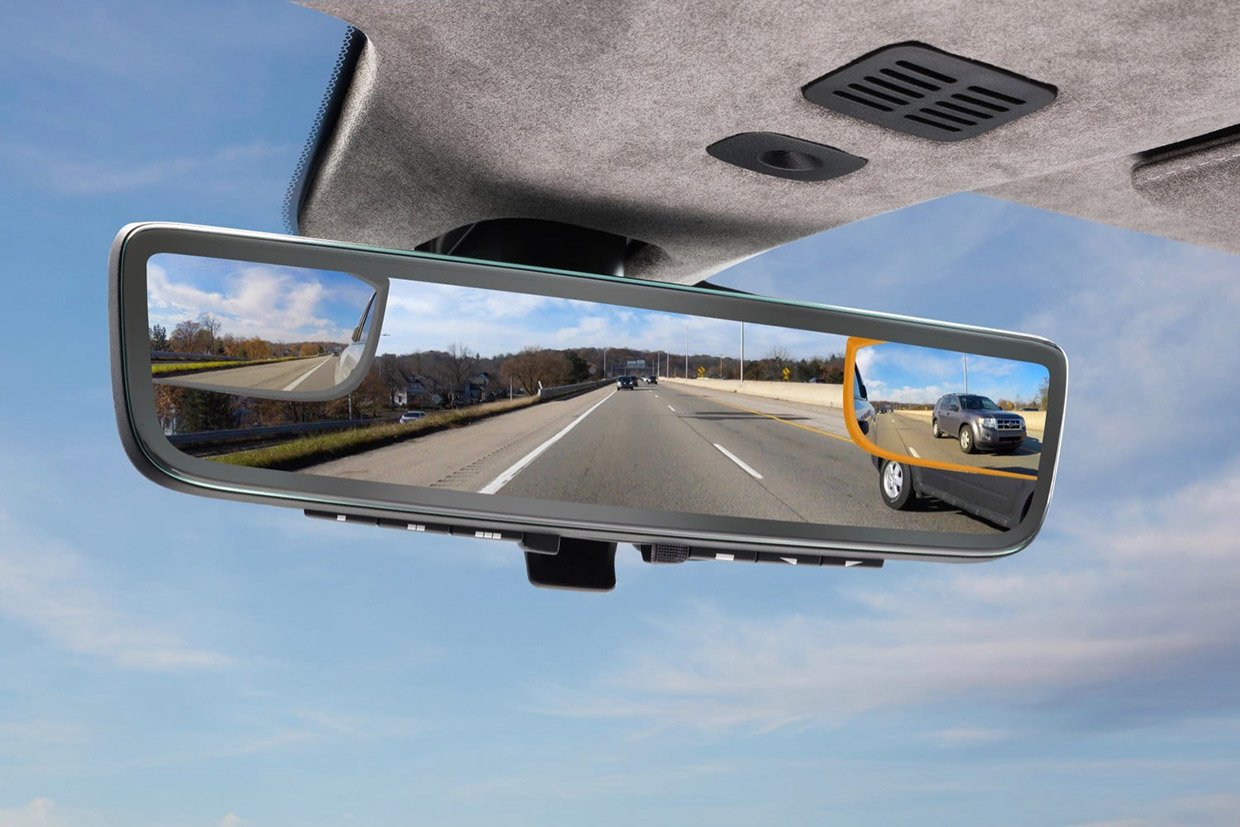 Ever since the first backup camera turned up on a production vehicle, the use of digital imaging to improve visibility and safety has increases, culminating with vehicles like the GMC Sierra HD, which can be equipped with up to 15 cameras.
Digital rearview mirrors are now available on vehicles from Chevrolet and Toyota as well, and growing in popularity thanks to their wider field of view and ability to see behind items and people inside of the vehicle's cabin. Now luxury automaker Aston Martin and technology supplier Gentex Corporation are working on new digital mirror that can display video from three cameras at the same time.
This innovative design allows the driver not only to see what's behind their vehicle but what's in the lanes next to them. This means less head movement left or right to see if a lane is clear, and more time with your eyes up and ahead on the road. Drivers can easily switch between views on its LCD screen. Like other digital rearview mirrors, Aston's design also works as a conventional mirror, though speaking from personal experience, once you get used to the improved visibility of a digital mirror, it's hard to go back to a traditional one.
At this point Aston Martin hasn't announced production plans for the digital mirror, but will be displaying a prototype of the system in action in a DBS Superleggera at CES 2020.