Ferris Bueller Ferrari Sells for $400K
auctions | barrett-jackson | ferrari | January 19, 2020
---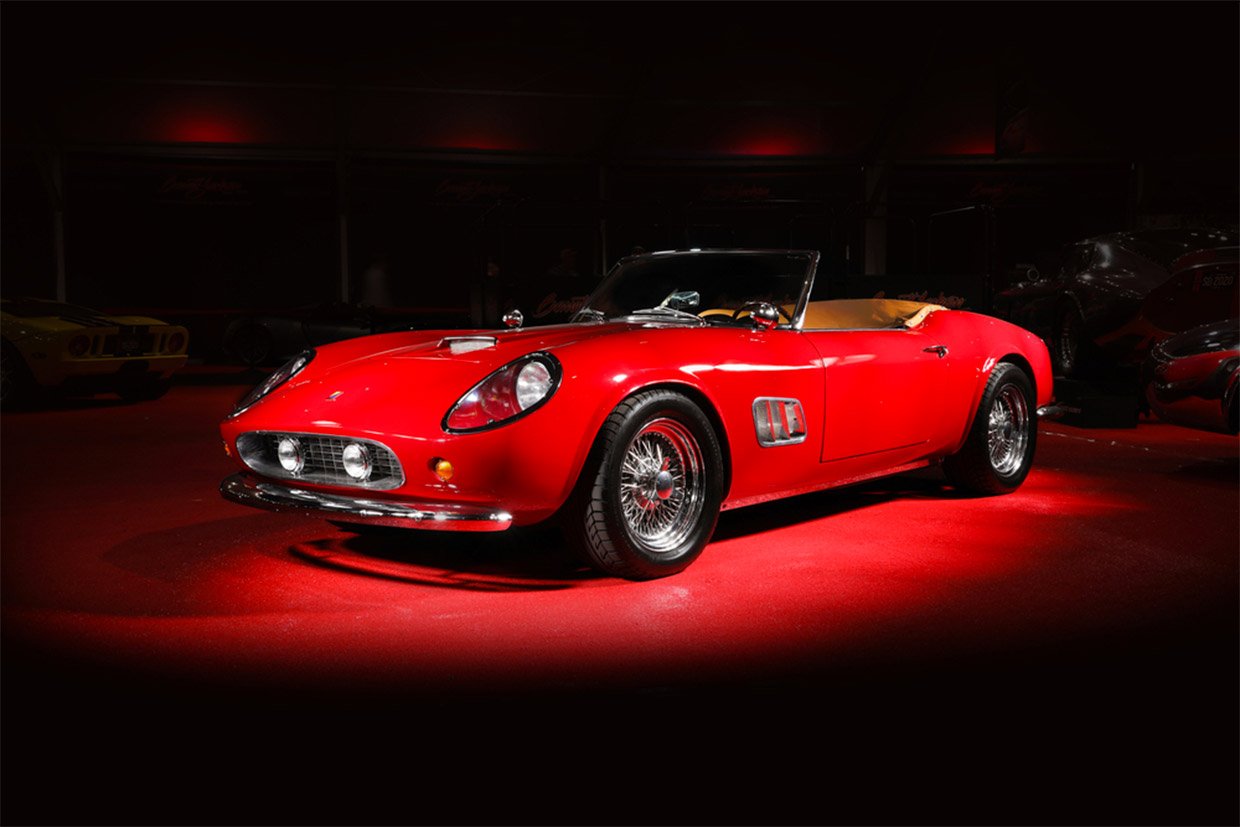 Like many of you, I've always assumed that Cameron's dad's prized car in Ferris Bueller's Day Off was an actual Ferrari. In fact, it was a replica, made by Modena. Still, it's a very cool looking car, and one lucky buyer just got their hands on one that actually appeared in the movie.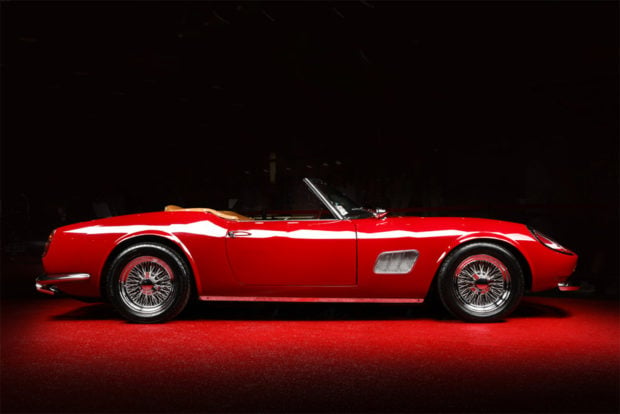 This 1963 Modena Spyder California is serial number GTC0001 (one of three that were used in the film), and is powered by a 427ci V8 engine, connected to a TKO 500 5-speed manual gearbox. The interior looks beautiful, with elegant leather seats and door trim and a wooden steering wheel.
The car recently received a full off-body restoration by Modena Design founder Neil Glassmoyer, so it looks as good as the day it appeared in John Hughes' 1986 classic. Also, this one wasn't dropped out of a house, so it's got that going for it.
The car sold this past saturday at the Barrett-Jackson Scottsdale auction, with a hammer price of $396,000. Not too bad for something this iconic if you ask me. Of course if it were an actual Ferrari, it would have probably sold for 20 times that price.