1000 Horsepower GMC Hummer EV Teased for Super Bowl Ad
EV | gmc | gmc hummer ev | January 30, 2020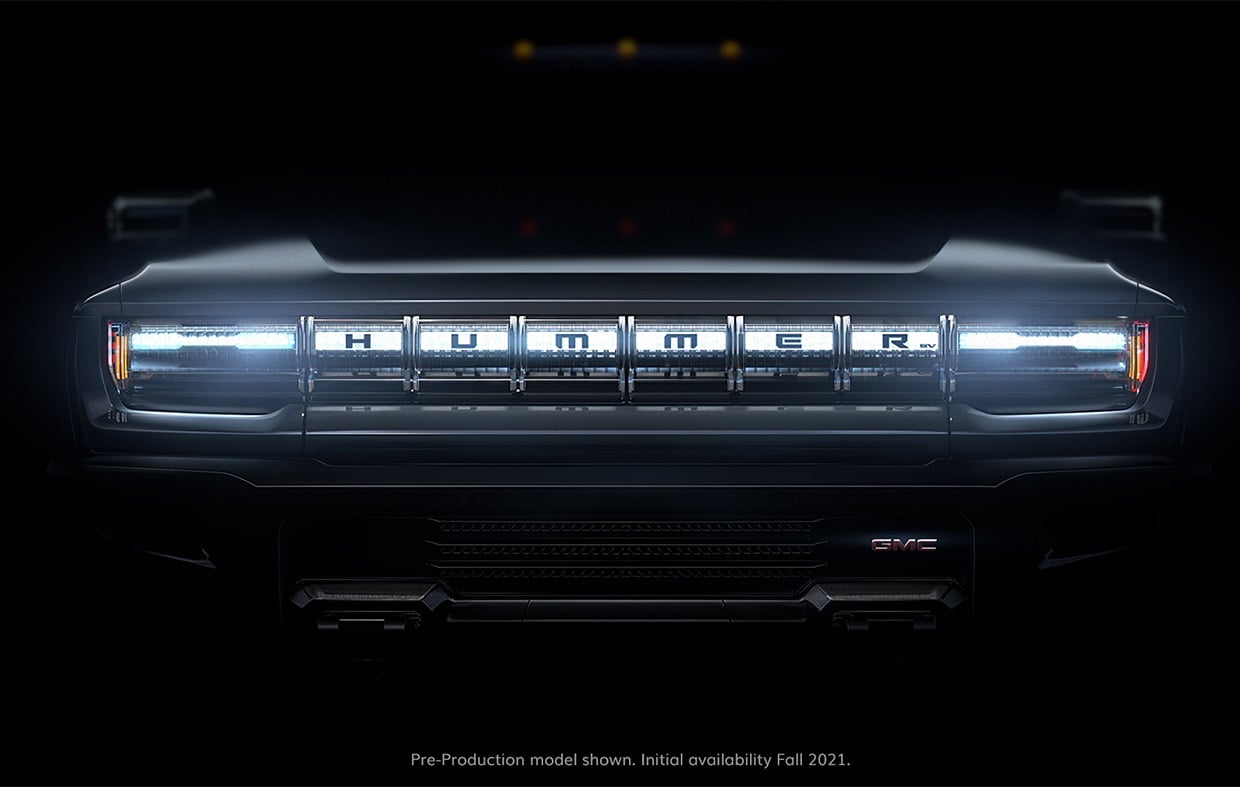 Yes, General Motors is bringing back the Hummer. But rather than the gas-guzzling beast of yore, the new Hummer won't use a drop of fossil fuel. Instead, it's going to be a pure electric vehicle, sold under the GMC brand. While the truck won't be officially revealed until May 20, 2020, GMC shared a brief 15-second teaser video of the Hummer EV today, and plans on running a 30-second version of the spot during the Super Bowl this Sunday.
At this point, we only have a few key stats about the EV, but they're damned impressive. The whisper quiet truck will offer up to 1000 horsepower, generate a monstrous 11,500 lb-ft. of torque, and zoom from 0 to 60 mph in just 3 seconds. Clearly, a shot has been fired across the bow of Tesla's Cybertruck, and GMC aims to take no prisoners in the upcoming EV truck wars.
The fineprint also tells us that the Hummer EV will initially be available in the Fall of 2021, so I presume it will be a 2022 model. I can't wait to see more of the GMC Hummer EV when it breaks cover this spring, and sure hope to get the chance to drive one of these bad boys someday.