Comparing the Bloodhound LSR with a Bugatti Chiron and an F1 Car
bloodhound | jet | land speed record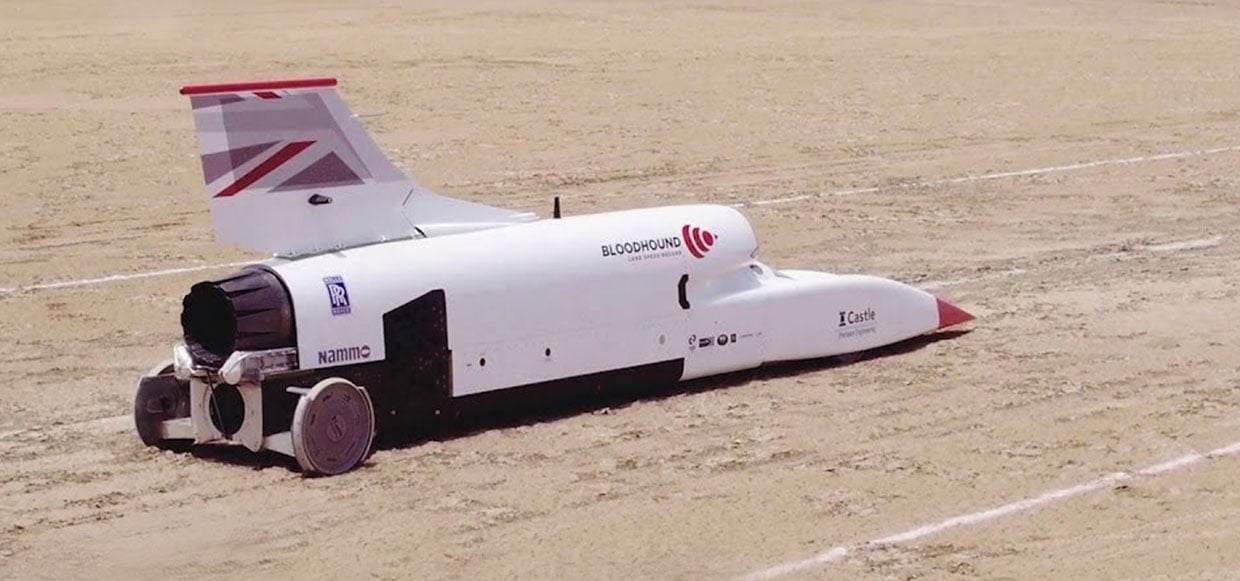 If you've been following any of our coverage of the Bloodhound LSR, you know that this jet-powered vehicle is insanely fast. Not too long ago, it achieved a speed of 628 mph, as it tore across the South African desert during a testing run. Eventually, the Bloodhound team hopes to break the world land speed record of 763.035 mph, with a stretch goal of hitting a butt-clenching 1000 mph.
If you've wondered just how fast 628 mph is compared to other vehicles, this video should give you some perspective. By overlaying drone footage of the Bloodhound LSR's crazy fast run, side by side with the speeds of a 2017 Bugatti Chiron, a Formula 1 race car, and the top speed of a typical road car
One thing that's interesting is just how slow the Bloodhound is off the line, with the road car neck-and-neck all the way up to about 50 mph, and the jet car not passing either the Chiron or the F1 car until they near their top speeds. But from around 200 mph and up, it's all Bloodhound, all the time.
While I would have loved to have seen actual vehicles in this virtual drag race, I understand the safety concerns that led them to do it virtually, with colored dots and lines representing the speeds of the Bloodhound's competition.