LEGO Launches Porsche 911 Creator Set That Makes Two Different Cars
lego | porsche | porsche 911 | toys
LEGO makes some very cool building kits that allow car guys and gals to build some of the world's most iconic sports cars. The company has unveiled a new build kit that is two kits in one. It's the LEGO Creator Porsche 911 set.
The 1458-piece kit doesn't build the most modern Porsche 911. Rather it creates two iconic classic Porsche vehicles from the 1970s and 1980s. The kit allows the construction of a fixed roof 911 Turbo or an open roof 911 Targa. That's an important distinction. It's a single kit that can be built into two different models.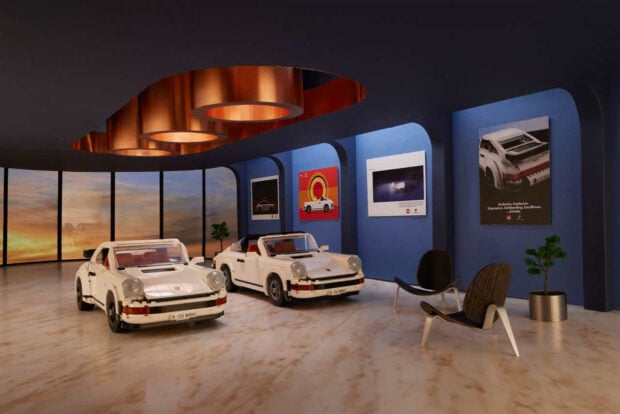 The model kits look like bricky versions of the iconic automobiles, complete with sports seats and a dash finished in dark orange and nougat. The interior also features a handbrake, gearshift, and functional steering, with the front seats tilting forward for access to the small second row.
There are Turbo badges, a wide rear axle, turbocharger, and an intercooler for the Turbo model. The Targa roof is fully removable and can be stored underneath the hood of the car. It also has special Targa badging and other iconic touches from the automobile. The $149.99 set will be available to pre-order on the LEGO website on March 1, 2021, or February 16 if you're a LEGO VIP.