German Tuning Firm Gives the Ferrari SF90 Even More Power and Style
ferrari | Ferrari SF90 | tuning | wheelsandmore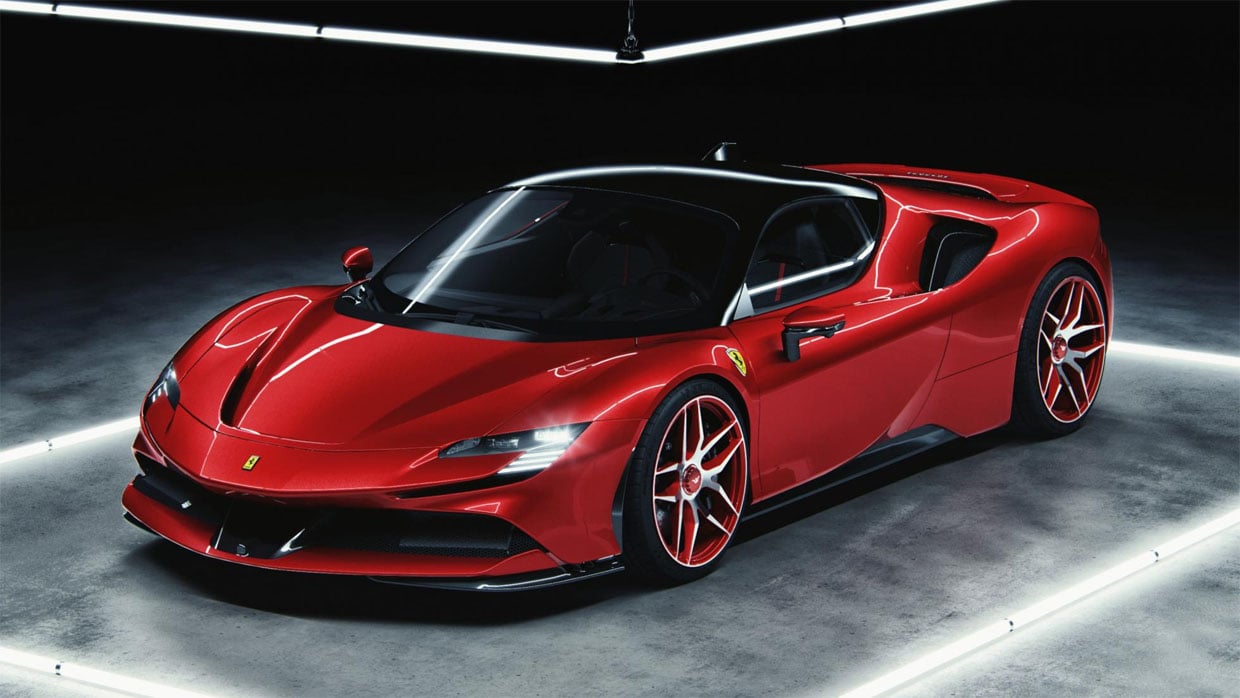 Ferrari's SF90 Stradale is the most powerful road car the sports car maker has ever produced. It uses a plug-in hybrid powertrain that delivers 985 horsepower and 590 lb-ft. of torque. Many of us will never see one of these Ferraris in the wild, much less own or drive one. But for the lucky few who do get their hands on an SF90 and decide that 985 horses isn't enough, a German tuning firm called Wheelsandmore has your fix.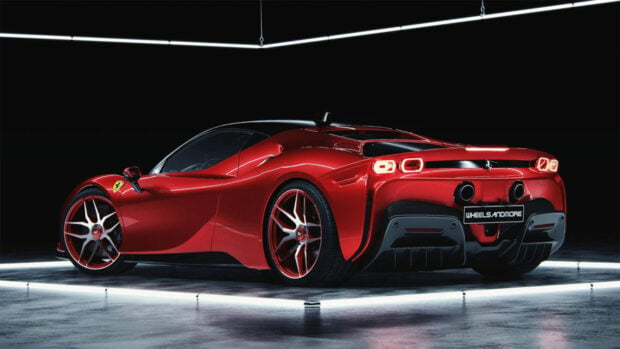 The tuner adds a new control module to the Ferrari 4.0-liter twin-turbo V8. The controller activates when the engine is up to temperature and bumps horsepower output to 1118 hp and 679 lb-ft. of torque. The car can reach a top speed of 217 mph with the new engine tuning in place, a 6 mph gain from the 211 mph top speed of the stock Ferrari.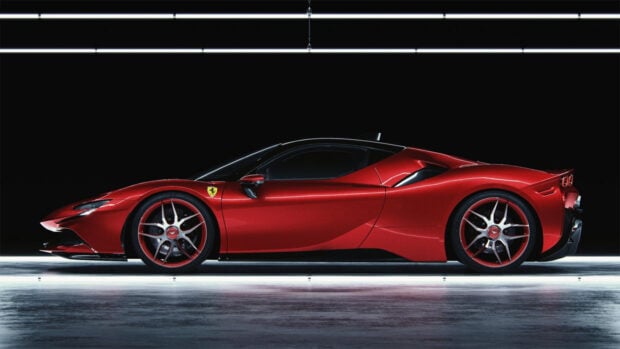 It's not clear if the additional power improves the vehicle's 0-to-62 mph time. Sometimes more power means more wheel spin, and acceleration numbers decrease. Along with the power bump, the tuning firm offers center-lock forged rims from Underdock, as well as options from 6Sportz, FORK and F.I.W.E. in sizes up to 22″.