Toyota Reveals GR Supra NHRA Funny Car
drag racing | funny cars | nhra | toyota | Toyota GR Supra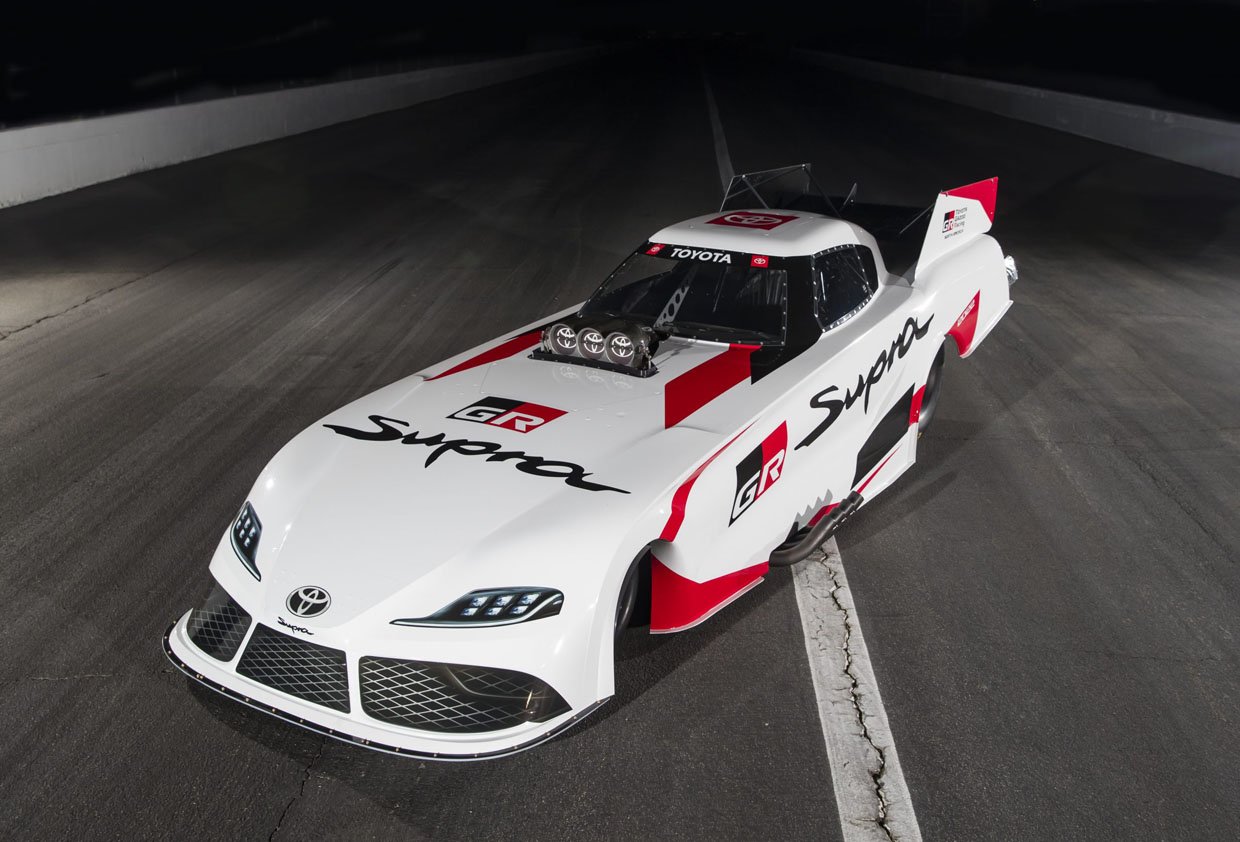 Over the last several seasons in the NHRA Funding Car racing series, Toyota has had a drag racing car based on the Camry. "Based on" is quite a loose phrase for funny cars as they really look nothing like production cars, nor do they share any of the drivetrain. Essentially, a funny car is a very long and incredibly powerful drag racing car with a pop-up body.
For the 2022 NHRA Funny Car season, Toyota will be racing a Funny Car wearing a body based on the GR Supra. Moving away from the Camry and towards one based on the Supra makes sense considering that the Supra is actually a sports car and the Camry is a family sedan.
Presumably, the only thing changing for the funny car compared to last season will be the body shell. The Camry made up to 11,000 horsepower and could run down the quarter-mile in about four seconds. The GR Supra funny car will debut when the season kicks off in February 2022 at the Auto Club Raceway at Pomona.