Ford F-150 Lightning Configurator and Pricing Website Launches
configurators | F-150 Lightning | prices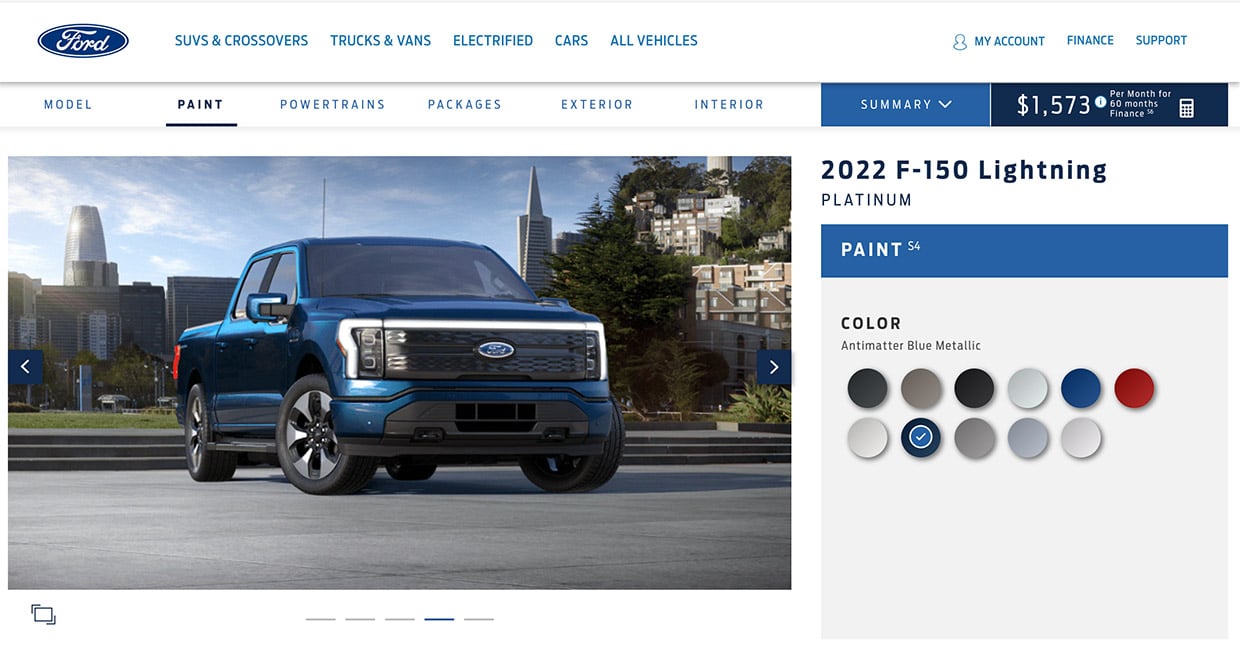 Yesterday we mentioned that Ford was increasing production capacity for its highly anticipated Lightning electric pickup to 150,000 units annually. Ford has now gone live with the Lightning configurator website, allowing you to configure your dream electric pickup.
The website also highlights pricing for the various Lightning models. The Lightning comes in Pro, XLT, Lariat, and Platinum trims. Pro is only available with the standard range battery and starts at $39,974. That's not a bad price for modern pickup and quite reasonable for a fully-electric vehicle.
The XLT starts at $52,974 with the standard range battery pack, and if you choose the extended range battery, it goes up massively to $72,474. Lariat with the standard range battery starts at $67,474 and adding the extended range battery drives the price up to $77,474. Finally, the fully-loaded top-of-the-line Platinum is $90,874. All of those prices are before the $1695 destination handling charge.
With the configuration website, anyone can spec out their dream electric pickup. Unfortunately, only reservation holders will be able to place an order for the Lightning at this time.