The Aston Martin Valour Has a Big V12 Engine and a Manual Transmission
aston martin | manual transmission | sports cars | V12
Sports cars with big, conventionally-fueled engines and manual transmissions are a dying breed. But Aston Martin isn't ready to say goodbye quite yet. To celebrate its 110th anniversary, the British automaker has revealed the Valour, a badass, limited-run sports coupe that embodies all that is great about old-school power and control.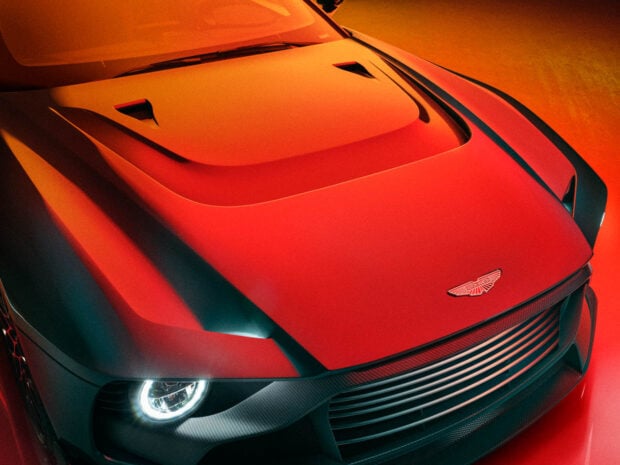 Under its deeply-sculpted hood (or bonnet for the Brits out there), the Valour packs a 5.2-liter, twin-turbocharged V12 engine. That engine cranks out roughly 705 horsepower and 555 lb-ft. of torque, sending that power exclusively to the rear wheels via a custom-built, 6-speed manual transmission.
Taking design inspiration from the V8 Vantage of the 1970s and 1980s, the brawny Valour has a wide stance, round headlamps, a deeply-sculpted horseshoe-shaped hood vent, and louvers over its rear window. It rolls on staggered 21″ forged alloy wheels with a fantastic honeycomb pattern. Those rims are wrapped in Michelin Pilot Sport S 5 tires for maximum grip.
Despite the purist's approach to its drivetrain, the Valour has modern technology too, including adaptive damping paired with anti-roll bars for precise yet smooth handling. And with what is sure to be a hefty curb weight to go with its power, it has carbon ceramic brakes with massive 16″ discs up front and 14″ discs in the rear. It's also got selectable drive modes for Sport, Sport+, and Track. I appreciate that Aston didn't bother including an Eco or Comfort mode for a car like this.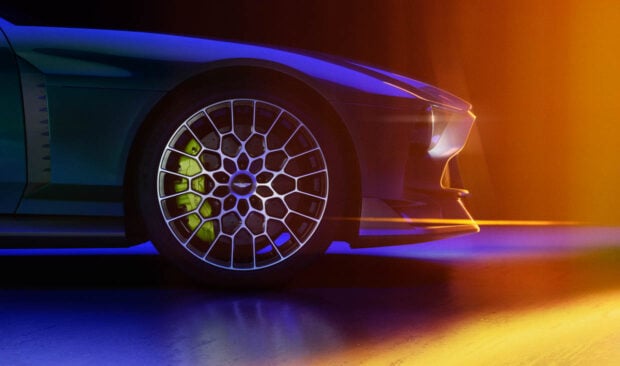 Aston will only produce 110 of this impressive two-seater, and knowing how special edition cars go, they're likely all spoken for already. So, for now, the best we can do is look at the photos and drool.