This Ford Mini Bronco Concept Needs to Be Real
fan concepts | ford | ford bronco | Naoto Kobayashi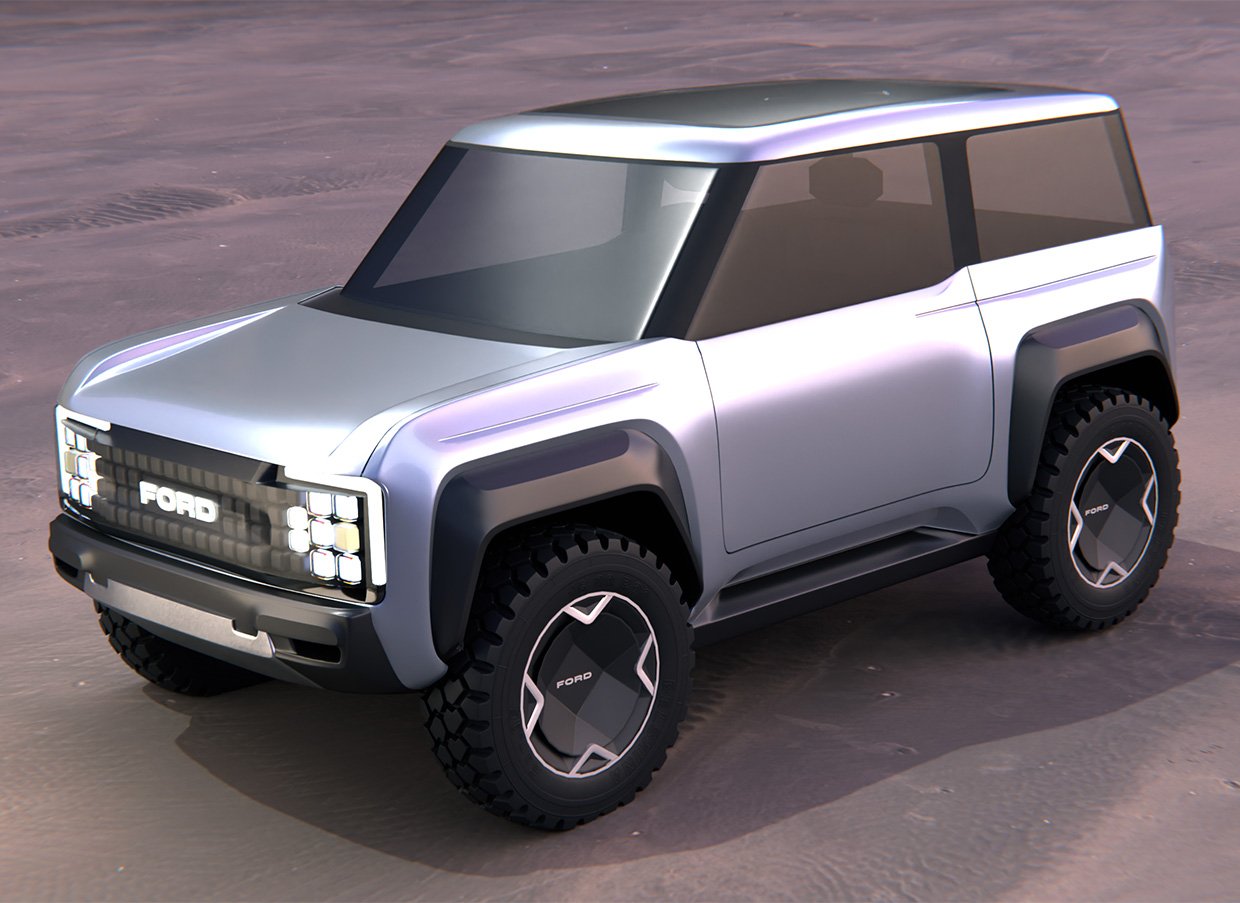 If I could buy any new vehicle and put it in my garage today, it would be a 2-door Bronco Badlands with the Sasquatch package. Sadly, that's not in my current budget. Also, the Bronco has terrible fuel economy, and the 2-door has a way-too-small fuel tank. Sure, the Bronco Sport is an option, but it doesn't look as awesome as this Bronco Mini concept by designer Naoto Kobayashi.
Kobayashi's diploma project envisions a 2030 Ford Mini Bronco, a tiny 2-door version of the rugged SUV that's more in line with the size of a Suzuki Jimny. The compact off-roader is shown here with an appropriately boxy body and large overfenders inherited from its bigger brother.
Despite its size, the Bronco Mini does a good job maintaining the proportions of the Bronco while giving it the ability to fit into tighter spaces and ride on narrower trails. It's also got some unique elements which are part of its forward-looking design. Notably, it has clusters of square LED headlights and taillights and appealing X-pattern wheels.
The interior rendering shows a minimal space with modern materials choices and a nifty-looking steering wheel with a flat top and bottom like the one in the C8 Corvette. The second row looks pretty tight, but both rows fold completely flat to provide a sleeping area for two.
As much as I love the idea of a smaller Bronco than the Bronco Sport, it's unlikely that we'll see something like the Bronco Mini concept go into production – at least here in the U.S. But if Ford did decide to make something like this and keep the price down in the $30K range, they would sell like hotcakes.
[via Carscoops and Yanko Design]