The Bentley Mulliner Stroller Trike Is the Only Affordable Bentley
baby strollers | bentley | tricycles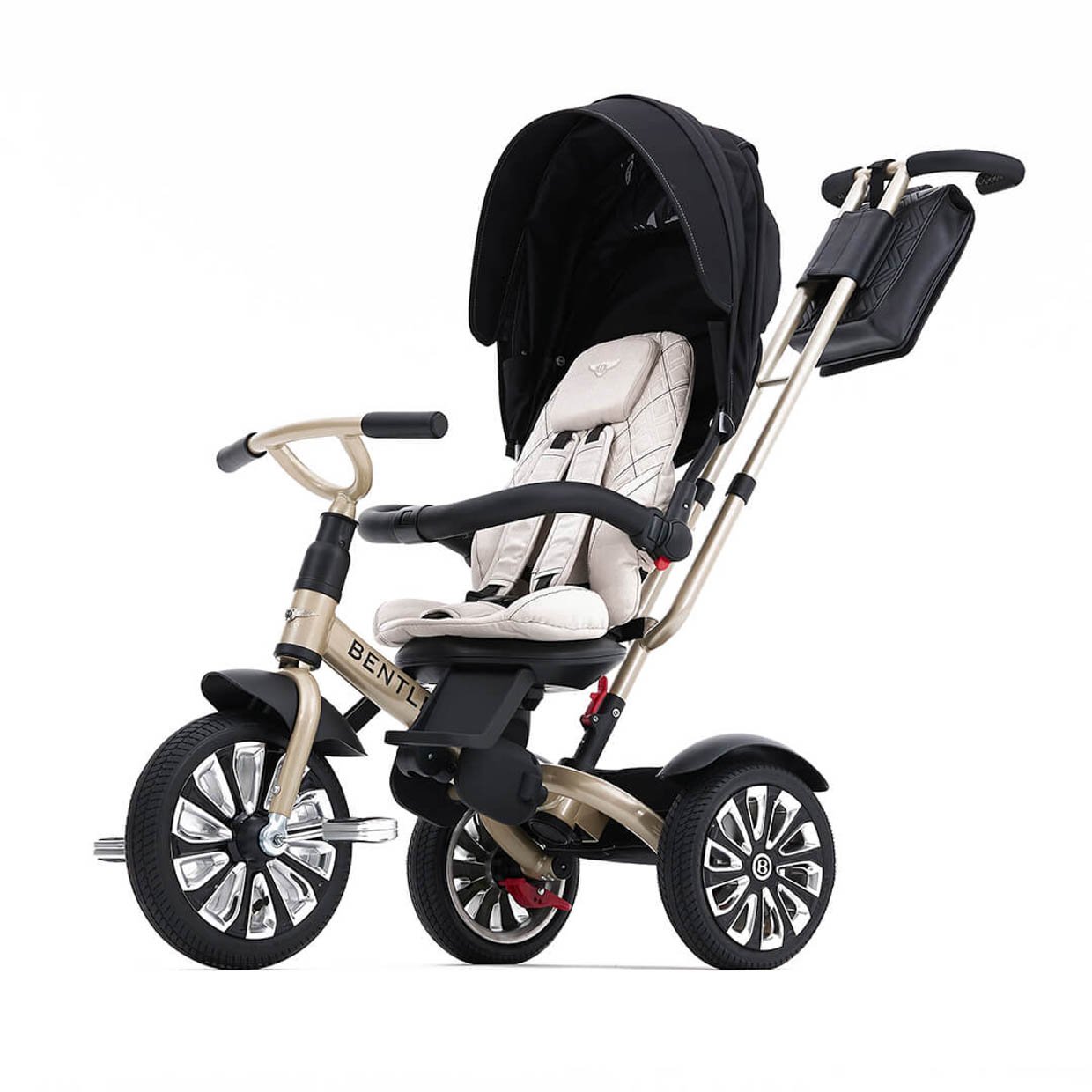 About a decade ago, I had the privilege of spending a week driving a Bentley Continental GT, and it's something I'll never forget. Most people will never get to experience, let alone own, one of these ultra-luxe British motorcars. But you can now buy an official Bentley vehicle for just $649. The only downside? It's a stroller trike that's only big enough for a toddler.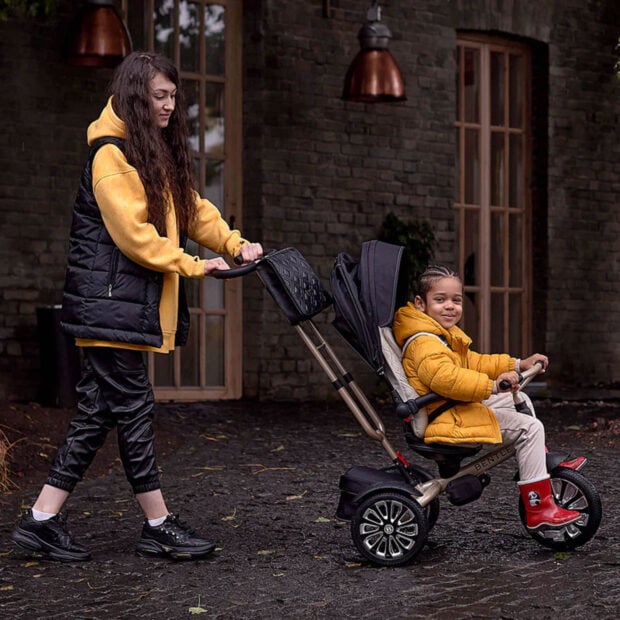 The Bentley Mulliner stroller trike is designed for kiddos from 6 months to 5 years old, so I have no chance of fitting my fully-grown adult body into its seat. And that's too bad because the seat looks really comfortable. Designed as an homage to the Bentley Continental GT Mulliner Edition, the stroller trike has a cushioned leather-trimmed seat with a double-diamond stitch pattern and an embroidered Bentley logo like the one found on actual Bentley seats.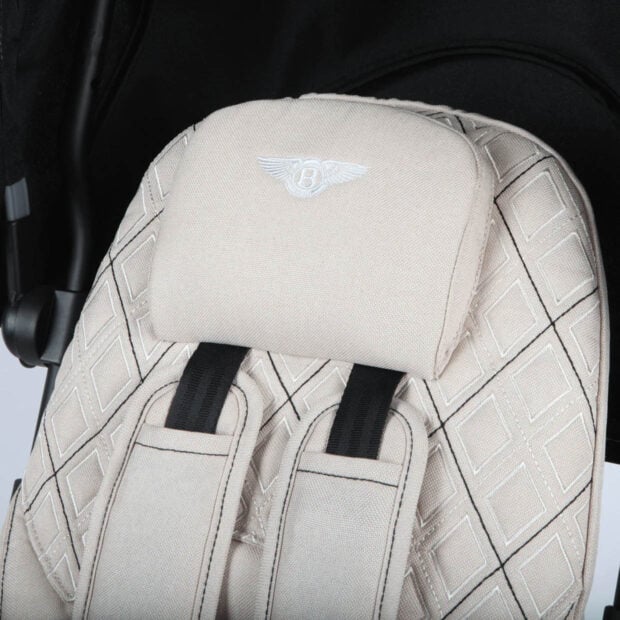 What makes it look even more like a proper Bentley are the classy wheels it rolls on. They're designed to resemble the Continental GT Mulliner's wheels, complete with a Bentley "B" badge in the center cap. And to always stay on brand, that "B" always stays upright. While it's supposed to provide a smooth and quiet ride, there's no fancy air suspension or thick layers of insulation like a real Bentley.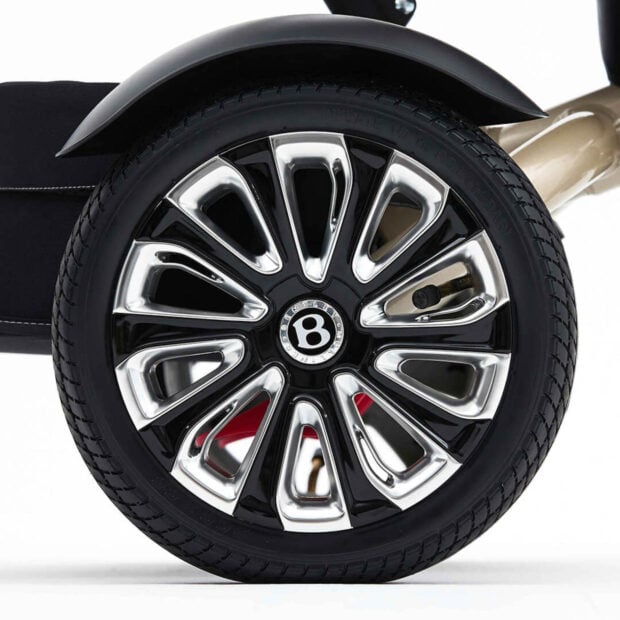 When your kid outgrows being pushed (erm, chauffeured) around by their high-paid nanny, they can pedal the trike themselves using chromed metal pedals that look just like the Bentley Mulliner gas pedal. I'm still looking for the adaptive cruise control switch, though.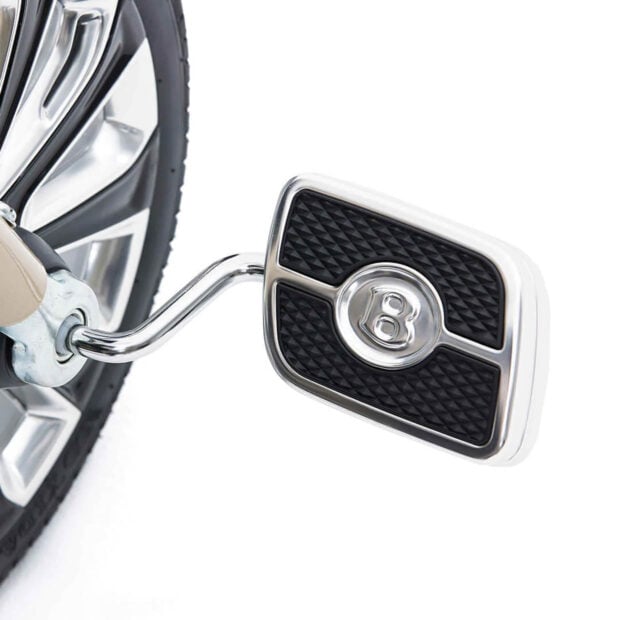 The $649 stroller trike also features Bentley badging on the front of its frame and comes with a fancy-looking faux leather bag for adults to tote supplies in. There are other Bentley stroller trikes with prices starting at $499, but this Mulliner limited edition is the fanciest one you can buy, and if you're going to buy a Bentley to show up all the other kids on the playground, this is the only way to go.