Toyota Teases New Mid-Size SUV: Camry Cross or Crown Cross?
hybrids | teasers | toyota | toyota camry cross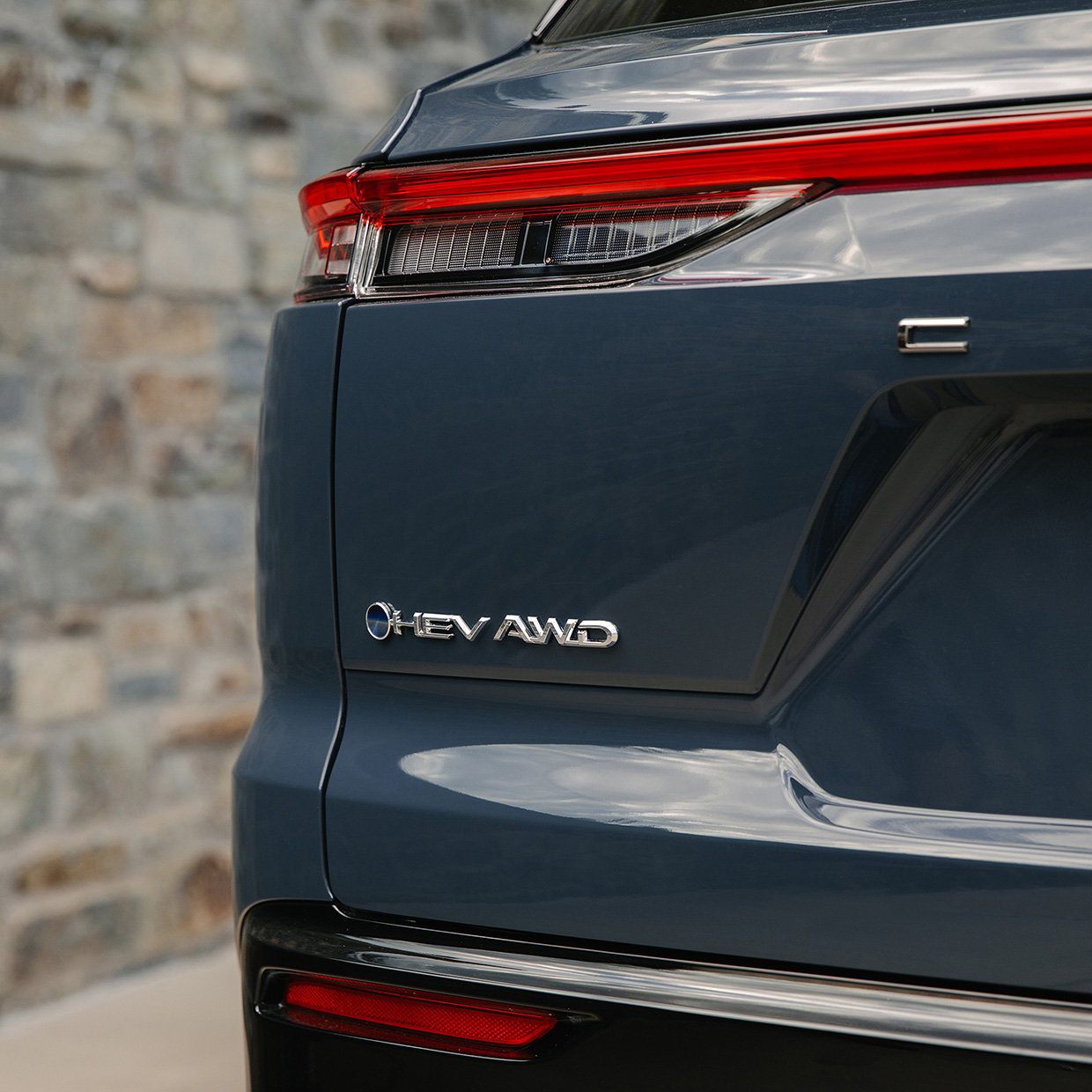 It's only been a few days since Toyota dropped a teaser image for an upcoming car that I think is the 2025 Camry. Now. we've got a second image but for a different vehicle – a new mid-sized SUV. The image shows the rear end of a new SUV model donning an HEV AWD logo and a squared-off "C" badge.
The caption in the press release says, "With All-Wheel Drive, this hybrid electric mid-size SUV goes 𝙗𝙚𝙮𝙤𝙣𝙙 what's expected. C u … soon." With Toyota expected to make hybrid drivetrains standard on more vehicles, it isn't surprising that they're leading with hybrid on this one. The "C" badge and "C u… soon" have me thinking this is either a Camry Cross or a new SUV that's part of Toyota's Crown lineup.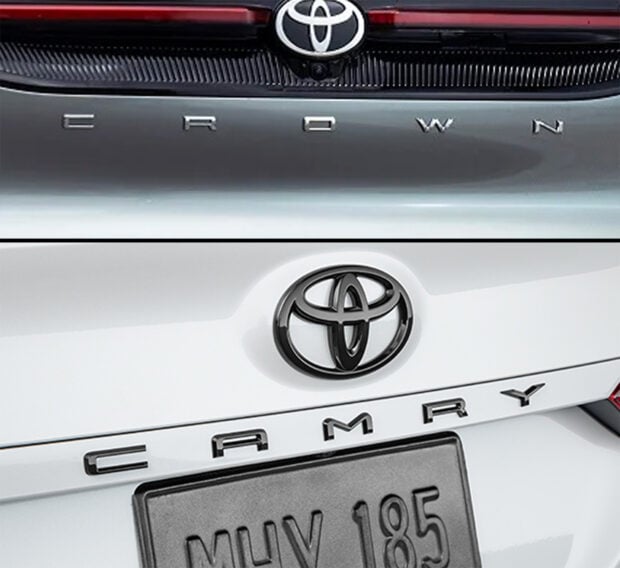 I spent some time studying the badge, and both the current Camry and Crown vehicles have a similarly shaped "C." If anything, it looks more like the Crown badge, but it's very close, and Toyota could just be updating the Camry logo with the same typeface.
I think it's more likely to be a Camry Cross because many of my auto journalist friends think Toyota will reveal the 9th-generation Camry at the upcoming LA Auto Show. Introducing a Camry Cross SUV at the same time would deliver a one-two punch. With the Corolla Cross doing as well as it is, a Camry Cross just makes sense.
What's more surprising, I suppose, is that Toyota is adding another SUV to its lineup since the company already has the Corolla Cross, RAV4, Highlander, Grand Highlander, 4Runner, and Sequoia – plus the new 2024 Land Cruiser. Whether this is a Camry Cross or a Crown SUV, it'll probably sit between the RAV4 and Highlander in terms of size.
Do you guys have any guesses? Head over to our Facebook page and let us know your thoughts.