Lingenfelter Camaro Retrokits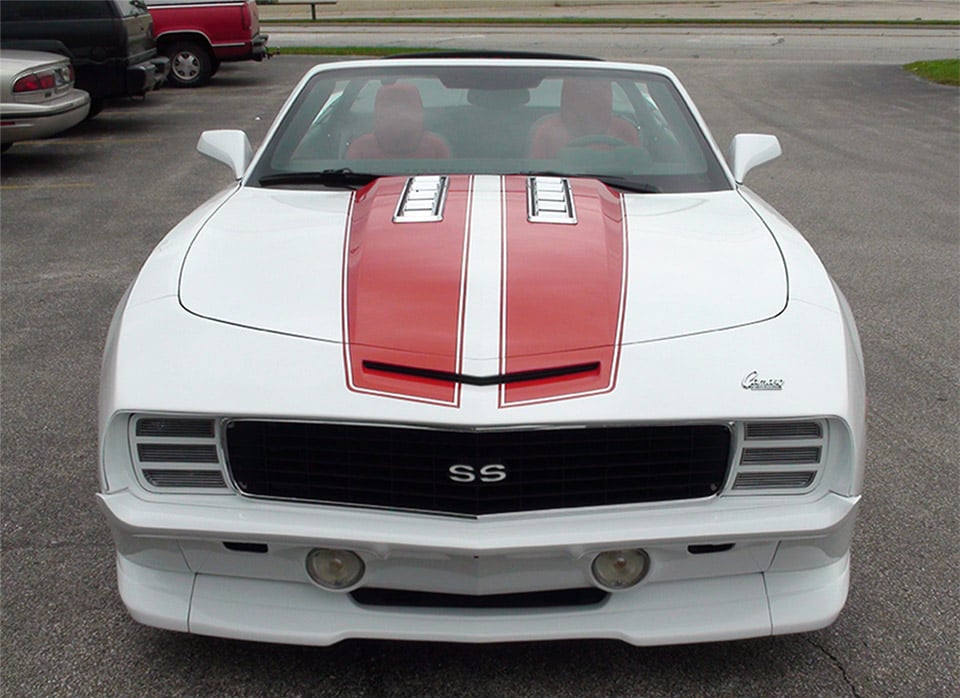 While we're big fans of the power and performance you can get in today's Camaros, we've never been huge fans of their design – probably because all they ever remind us of is The Transformers' Bumblebee.
But if you're looking for something a little different to do with a 2010-2014 Camaro, check out Lingenfelter's Retrokits – which can transform today's Camaros into a vehicle that hearkens back to the classic from the late 1960s.
Choose from the Camaro SS RS Styling Package – with its iconic motorized three-bar headlamps, or the standard Camaro SS. In both cases, you'll get a retro style front fascia, lower spoiler, headlight assemblies, SS badging, and all needed wiring and brackets.
Prices for the kits range from $6850 to $9750(USD) depending on the model, and whether or not you want it pre-painted. Of course, if you'd like to soup up your ride even more, Lingenfelter offers plenty of Camaro engine upgrade kits as well.