2015 Audi TT and TTS Roadster
audi | September 25, 2014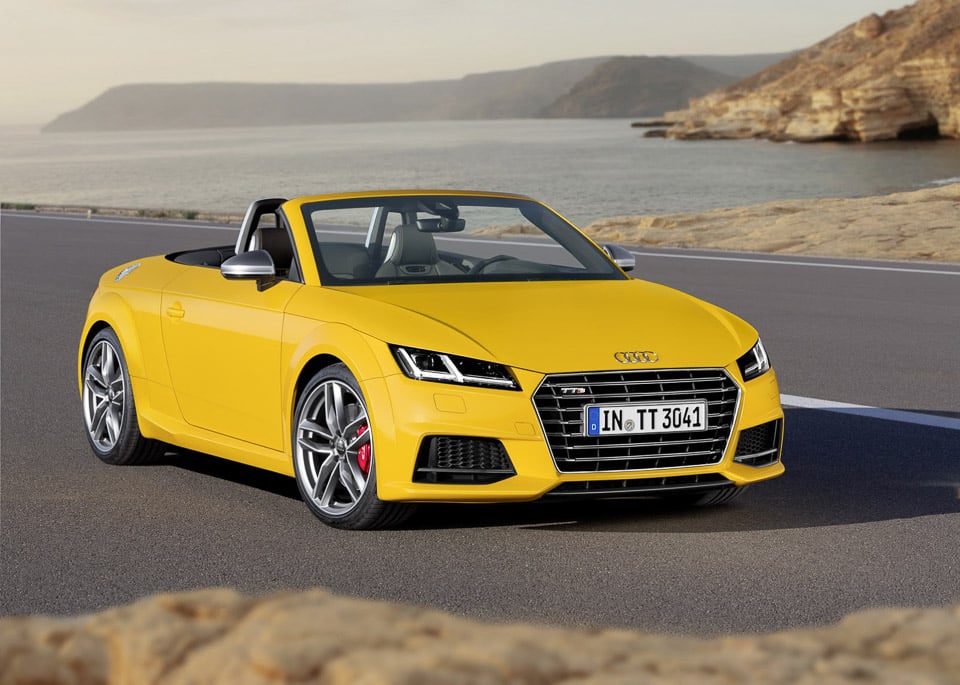 Audi has officially unveiled its newest two-door convertible: the Audi TT Roadster and Audi TTS Roadster. (The TT Roadster is shown in blue in the images here, with the TTS in yellow.) The new pair shows off Audi's updated TT package, which has a sportier look throughout than the prior generation, with angular corners, new LED headlight treatments, a more aggressive front face including the new trapezoidal grille, and two sets of dual exhaust tips. These details match the changes we saw in the 2015 Audi TT/TTS Coupe.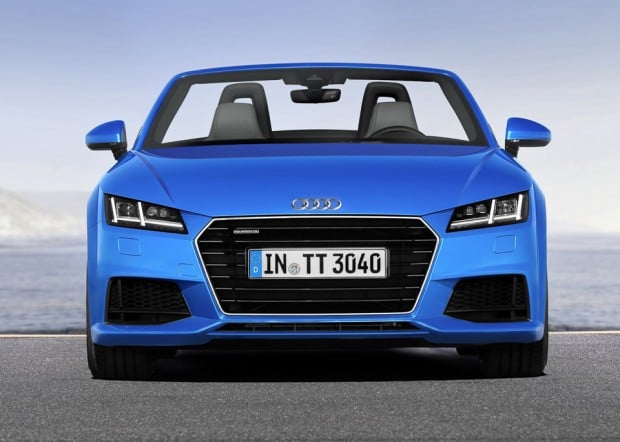 Of course, the two Roadster models come with the top chopped and an electrically actuated fabric top. The top comes in black, titanium gray, or jive (we're not sure what that color is either). The mechanism is made with magnesium, aluminum, steel, and plastic with a total weight including the cloth top of 86 pounds, which is 6.6 pounds lighter than the prior version. It can be opened or closed in just 10 seconds at speeds of up to 31 mph.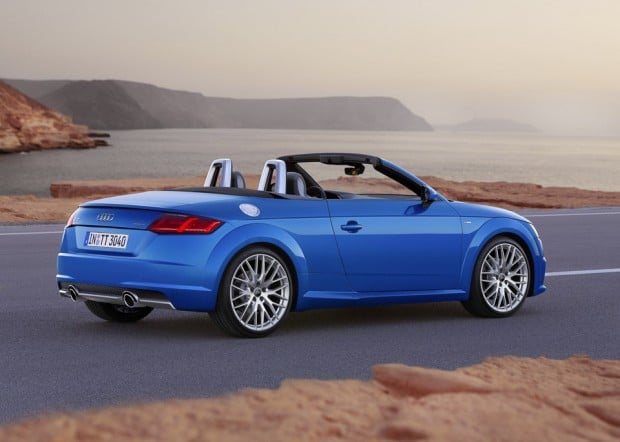 Inside, the new Roadsters show off Audi's new virtual cockpit, which includes a 12.3-inch TFT monitor behind the wheel which can be customized to show a large map view, a larger speedometer and tachometer, or other vehicle information. Astute observers will notice that the center column loses the large display, but still contains a small row of buttons for certain functions like the hazard lights. Even the climate controls have been moved to the center of each air vent.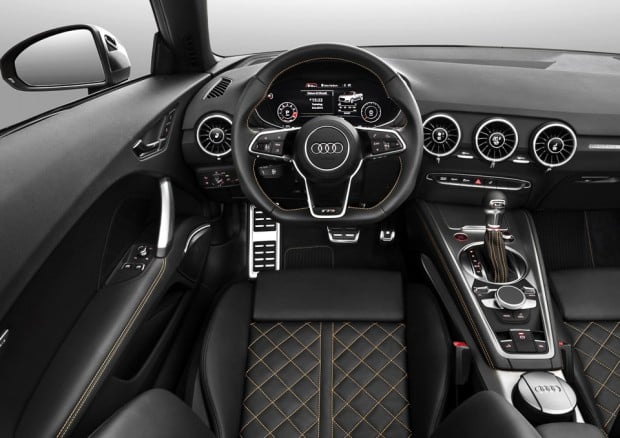 The TT Roadster has a 230 horsepower turbocharged 2.0-liter four-cylinder engine that produces 273 lb-ft. of torque while the TTS has a more powerful 310 hp version of the engine that generates 280 lb-ft. of torque. For the European market, the vehicles will also be available in diesel TDI models. The TTS version of the Roadster comes standard with quattro all-wheel drive; which is an option on the TT Roadster. The TTS Roadster has Audi's dual-clutch six-speed transmission, which gets the car from 0 to 100 km/h (62 mph) in just 4.9 seconds with a governed top speed of 155 mph.
Sales of the two new vehicles will begin in Germany, and the TT Roadster will begin sales during the Paris Motor Show in October 2014 with the TTS Roadster to follow at the start of 2015. Pricing for the two models has yet to be announced.