How to Ruin a Perfectly Good Lexus RC F
custom | la clippers | lexus rc-f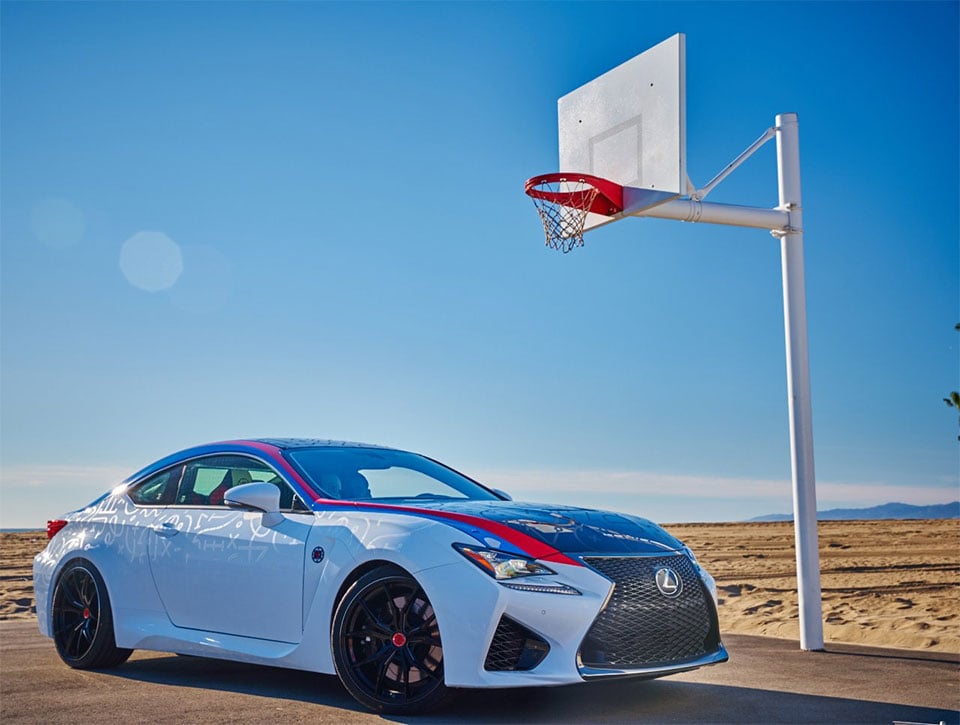 Lexus has teamed up with the LA Clippers to raffle off what might be the least attractive and most overdone basketball themed car ever made. The car is a LA Clippers themed RC F. On the outside, it is covered with white, red, blue, and black with what appears to be the line drawings that a coach would make on the sideline to show players where to go. The color scheme on the outside wouldn't be bad without those line drawings. In fact, it might look like the classic BMW livery.
But those line drawings make it look like someone defaced the car because the owner parked like a douche. Inside the design gets even more tacky with wild custom upholstery in red, black, white, and blue designs.
In the trunk is a wood floor that looks like a tiny basketball court, along with a ball holder, and some drawers for stuff. Sometimes it's a good thing when something is one of a kind.