Chevy Camaro ZL1 Horsepower and Price Get Official
camaro | chevrolet | chevrolet camaro | zl1 | August 8, 2016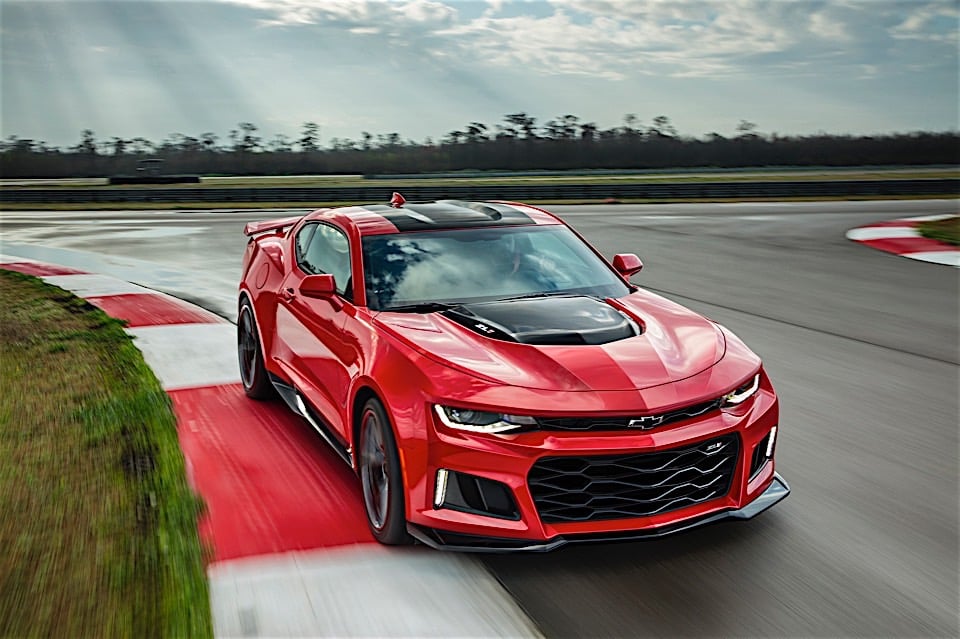 The Camaro ZL1 is now officially the most-powerful factory Camaro ever produced. When it goes on sale, it'll come with a supercharged LT4 6.2L V8 making 650 horsepower. For those wondering, that's the same horsepower as the Z06 Corvette!
But it's not just horsepower where the new ZL1 will shine. That horsepower, when equipped with the optional 10-speed automatic, will get the Camaro to 60 miles-per-hour in 3.5 seconds and cross the quarter-mile in 11.4 seconds at 127 miles-per-hour. In other words, the new Camaro ZL1 is fast.
But it's not all just straight-line speed with the new car. It'll reach 1.02g when cornering, and the brakes will haul the car down from 60 miles-per-hour in 107 feet. All of this and a 200 pound weight reduction make this a serious Camaro.
The coupe version of the ZL1 starts at $62,135 and the convertible starts at $69,135. That includes the destination and handling fee. There's no telling how much options are going to be at this point, but I do expect the 10-speed to be a popular option – for better or worse.
I'm looking forward to the Camaro vs. Hellcat comparisons that are bound to come. The Camaro might be the better handler, but stoplight to spotlight up Woodward Avenue in Detroit might be an entirely different story.