Apple Autonomous Lexus Spied Using Off-the-Shelf Hardware
apple | autonomous | self-driving | technology | velodyne | April 28, 2017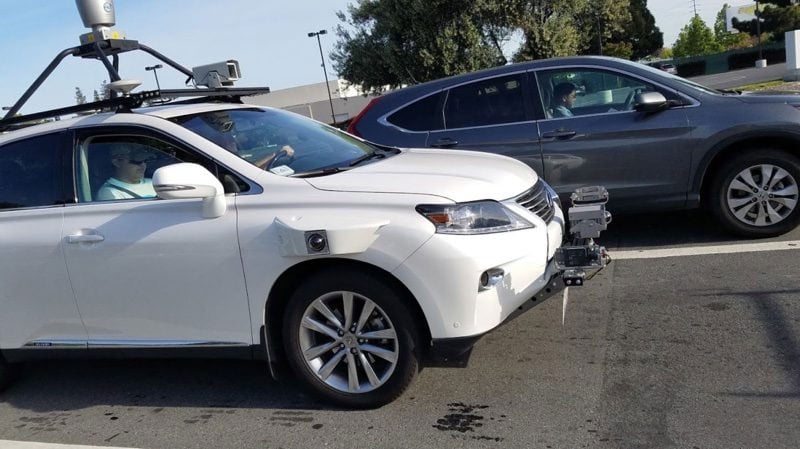 A white Lexus RX450h SUV was recently spied leaving an Apple facility, and the car was festooned with sensors and other hardware. Presumably this is the autonomous car Apple has been rumored to be working on. Actually, Apple isn't working on its own car per se, rather custom software for autonomous vehicles.
A person who has knowledge of autonomous hardware looked at the images and says that the Apple Lexus is using off-the-shelf hardware with nothing custom built. Sensors seen on the car include a Velodyne Lidar with 64-channels, two radar sensors, and series of cameras around the vehicle. Still we don't know what's going on inside said Lexus, and there's a good chance that it's running Apple's custom software.
Apple received permits to test autonomous cars on the streets back in April. At the time, reports indicated that Apple had three cars it would be testing.