2019 Ram HD Trucks Move the World with up to 1000 lb-ft of Torque
2019 | cummins | naias 2019 | ram | ram heavy duty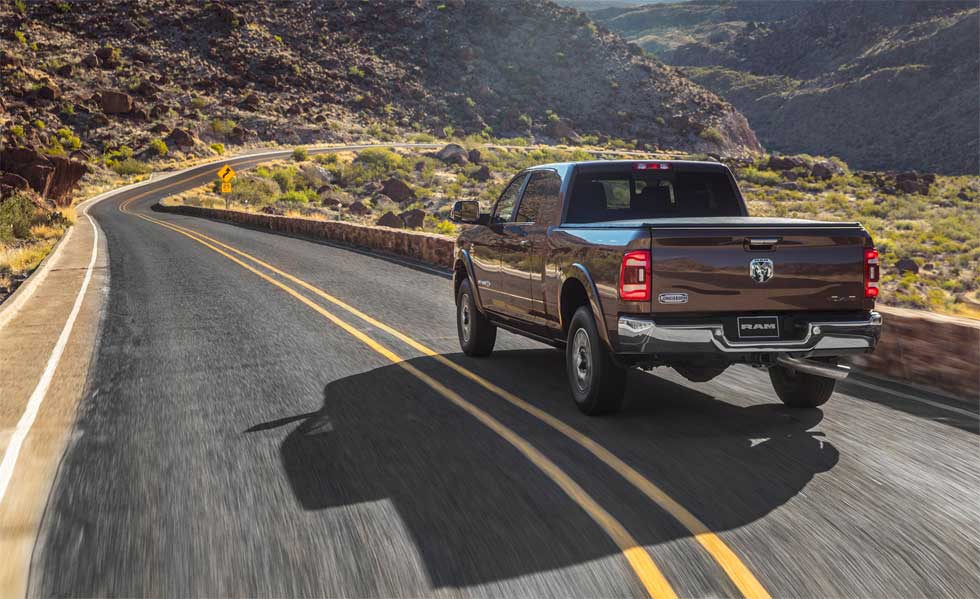 Ram has announced its new 2019 Heavy Duty trucks, and while they look similar to the Ram 1500, the trucks don't share any sheet metal. The Ram 1500 also doesn't get the gigantic 6.7-liter Cummins turbo diesel inline-6 that Ram Heavy Duty buyers can opt for that makes 400 hp and a ridiculous 1000 lb-ft of torque.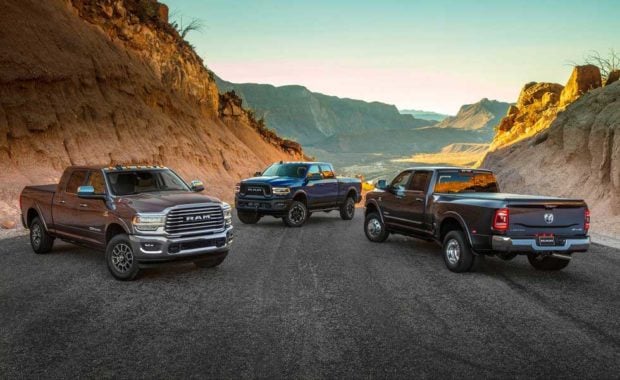 That new engine is 60 pounds lighter than the predecessor, and the truck is 143 pounds lighter overall thanks to the use of aluminum. However, the bulk of the truck is made from high-strength steel. Other engine options include a standard duty 370 hp diesel engine with 850 lb-ft of torque, as well as a gas engine that makes 410 hp and 429 lb-ft. of torque.
When the Ram 3500 regular cab 4×2 long-box model is fitted with the high-output diesel, it can tow 35,100 pounds and haul 6,570 pounds of payload.
The interior is new with an available 12-inch fully configurable screen that looks like something from a Tesla. The base infotainment screen has a small 5-inch display, and an 8.4-inch display is optional as well. Other options include a 360-degree surround camera system, and an auxiliary camera that can be mounted to provide greater visibility when towing a trailer.
Ram has yet to announce pricing for the 2019 Ram Heavy Duty, but says it will offer the truck in 6 different price classes to address a variety of needs.