Tearing Down a Toyota GR Supra to Bare Metal
drifting | teardown | toyota | toyota supra | February 25, 2020
---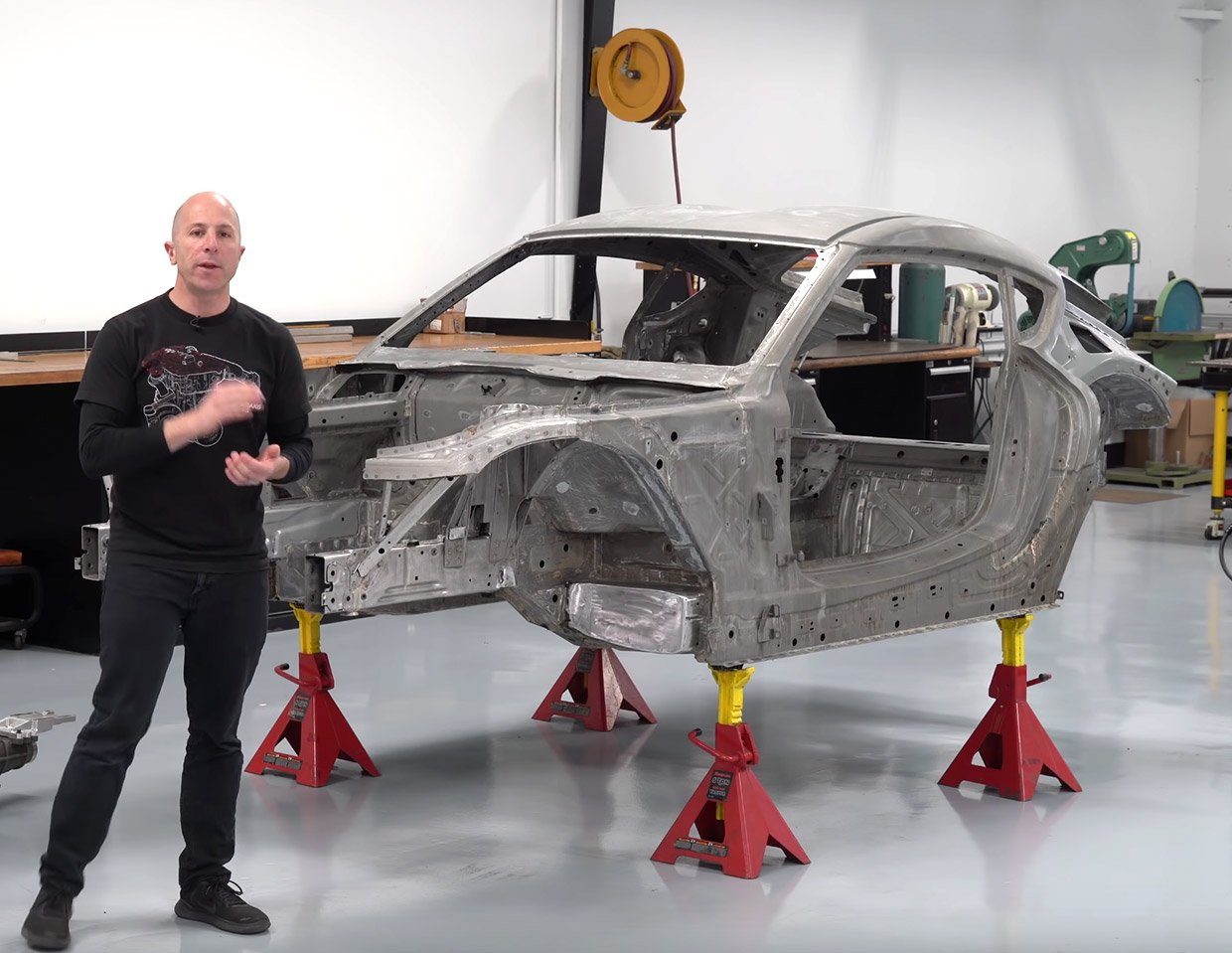 When I first drove the Toyota GR Supra, I was quite impressed with its handling and ability to get around a track pretty quick. But as is the legacy of the Supra, there will always be tuners who can eke more power and capability out of these cars. Typically, you see upgrades like turbos, or maybe a widebody kit, but the guys at Papadakis Racing have something more extreme in mind for their 2020 GR Supra.
They're currently in the midst of transforming the Toyota into a 1000+ horsepower competition drift monster. To do that, not only did they rebuild the 3.0-liter BWW B58 engine, but they stripped the entire car down to its bare metal. In their quest for lightweighting, they ripped off all of the plastic bits, pulled out the drivetrain and wiring, ripped out all of its innards, and chopped off any extraneous bits. The documented the full disassembly process on video, and it's pretty fascinating:
It looks like taking all the little interior parts out was particularly challenging, though many of them won't be used in the finished competition race car. Disassembling wiring harnesses is notoriously tricky too, but they'll be replacing them with custom wiring, so they were able to just cut the factory wires out of the Supra. To get the car down to metal, they had all of the paint and coatings chemically stripped off, which makes it possible to weld on new parts, and also will reduce weight from the finished race car.
Papadakis Racing plans on sharing more videos as the race car comes together, along with its first track runs. Keep an eye out on their YouTube channel for more in the coming weeks.