Nissan Qashqai GT-R Is the Monster Compact Crossover of Your Dreams
mods | nissan | nissan qashqai | renderings | June 29, 2020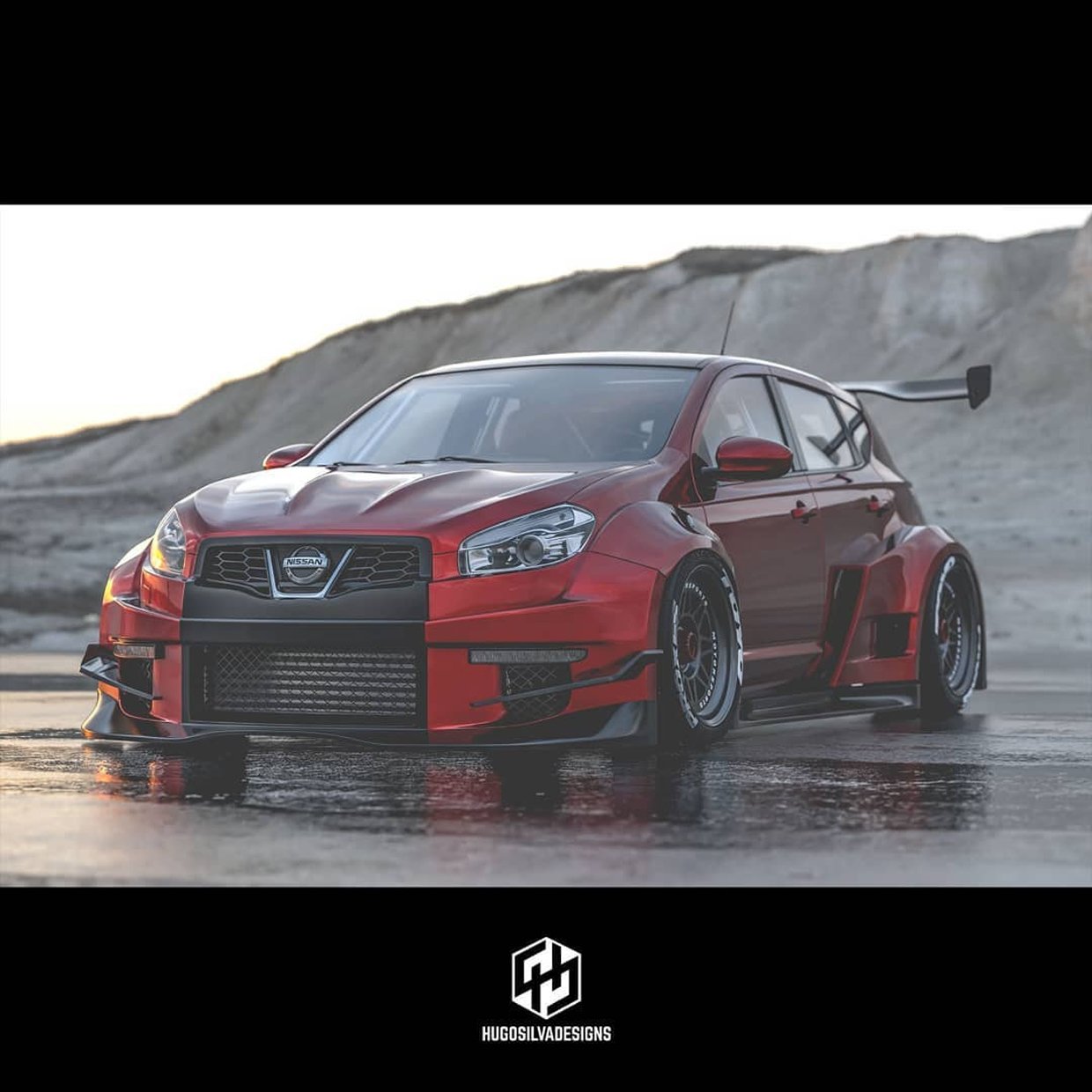 The current Nissan line isn't exactly exciting. The only performance cars the manufacturer offers are the rather dated 370Z and the awesome, but expensive, GT-R. Other than those two vehicles, we've got economy cars, crossovers, SUVs, and pickups. Back in the day, Nissan had more enthusiast offerings that many people still drool over today.
The vehicle in the renderings by Hugo Silva Designs started life as a run-of-the-mill Nissan Qashqai, which is sold as the Rogue Sport in the United States. One glance tells you this isn't a typical crossover. This one has lots of aero tidbits, flared fenders, and very wide tires.
The wide-body kit adds about a foot of extra width, and the vehicle has enough aerodynamic tidbits to make any Pikes Peak racer jealous. While the crossover looks pretty cool, the best part is hidden away from sight. Under the hood of this compact crossover, imagine the heart of a Nissan GT-R, including the twin-turbo six-cylinder engine and all-wheel-drive.
We would love to see Nissan build the Qashqai GT-R. After all, Nissan has taken its GT-R powertrain and crammed inside of the Juke-R in the past, so building the Qashqai GT-R doesn't seem too far fetched.