The 10,000th Lamborghini Aventador Has Rolled off of the Assembly Line
lamborghini | lamborghini aventador | V12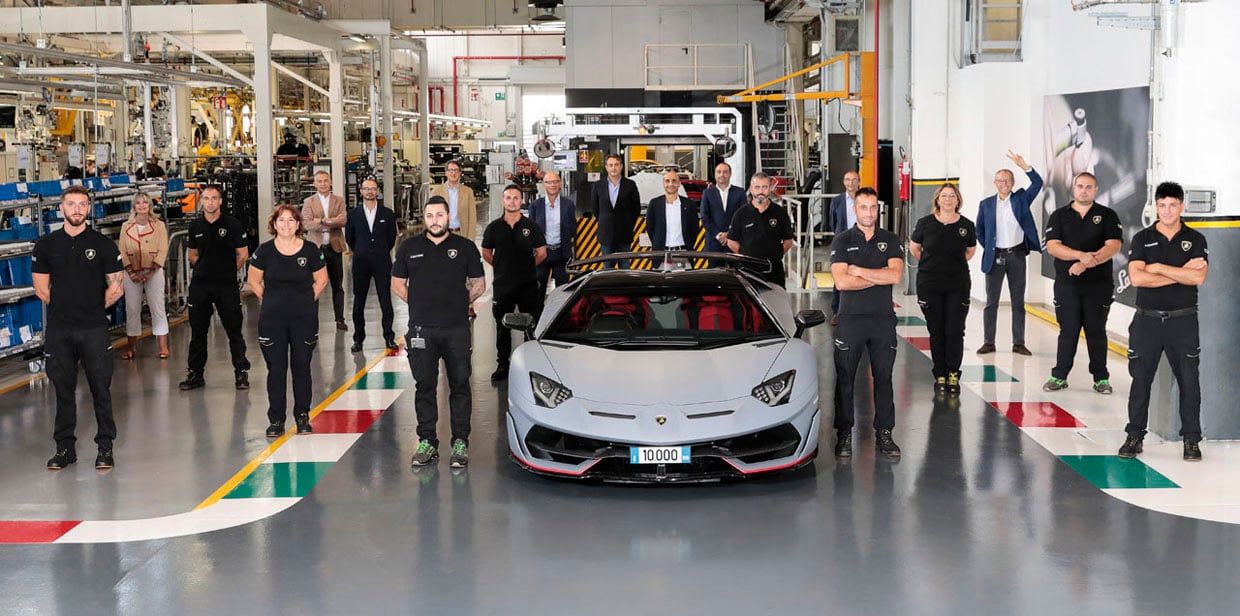 Popular vehicles, like the Ford F-150, sell more than 10,000 units per week. But it took Lamborghini nine years to reach that number with its Aventador supercar. The Italian sportscar company recently announced that it produced chassis number 10,000, which is a high-end model destined for the Thai market.
It's an Aventador SVJ Roadster coated in gray with red livery and an custom interior in red and black. It's unclear if the 10,000th car is already sold to a buyer, or if it was commissioned by a dealership.
Lamborghini first introduced the Aventador in 2011 when the coupe LP 700-4 debuted. A 6.5-liter V12 engine powers all Aventador models. The LP 700-4 used a 700 horsepower version that revved to 8250 RPMs. It was able to push the car from a standstill to 62 mph in 2.9 seconds. The Aventador S came later with a V12 that produced 740 horsepower. The Aventador SVJ Roadster cranks out 770 horsepower.
Reaching the 10,000th car produced is a significant milestone for boutique sports carmakers, especially for a car with a  base price North of $400,000.