Chevrolet Shows Blazer-E with an Electric Crate Motor and Battery
chevrolet | Chevrolet Blazer-E | engines | motors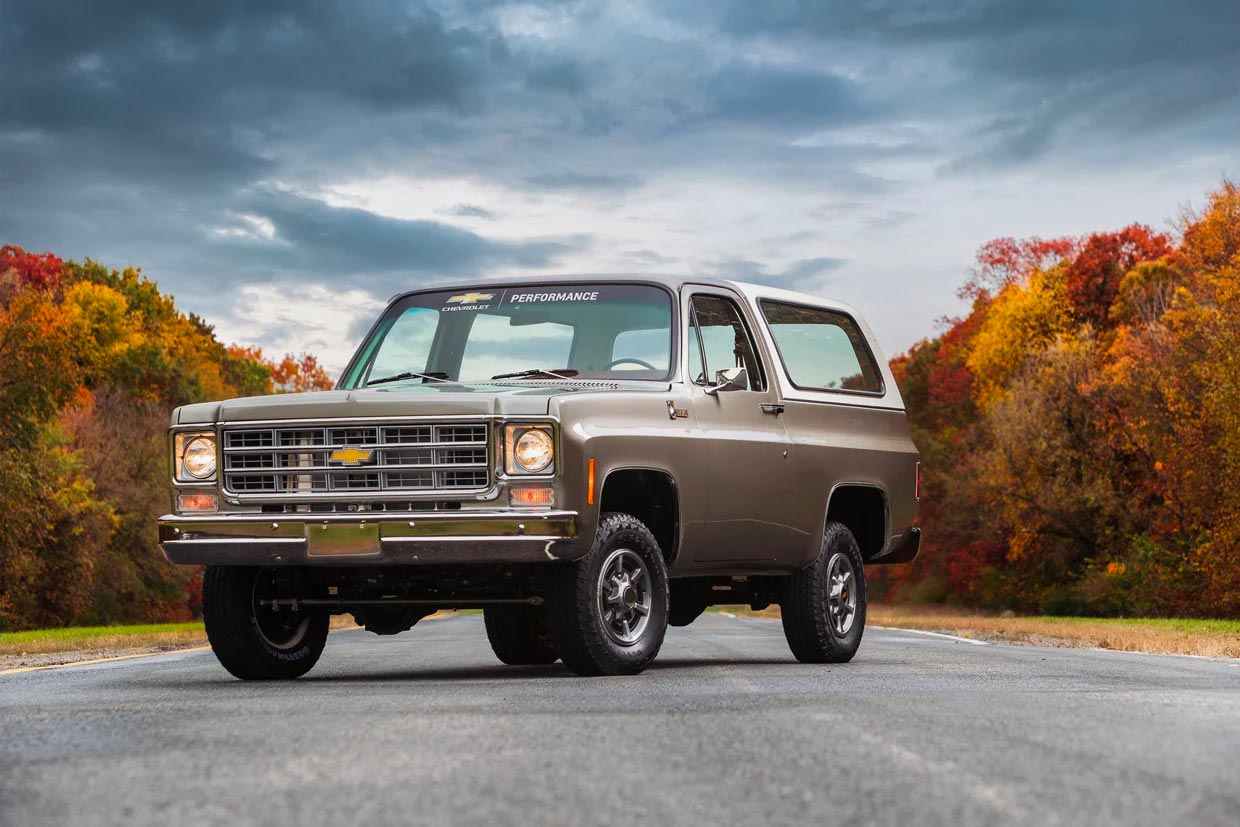 Chevrolet has something very interesting that it's showing off at SEMA360, 2020's virtual SEMA tradeshow. On the surface, it looks like a painstakingly restored 1977 K5 Blazer. Under the hood, the vehicle is completely different than when it was stock giving up its 400 cubic-inch V8 engine for a new eCrate package. Essentially, that package uses a Bolt EV motor, battery pack, and electronically-controlled transmission.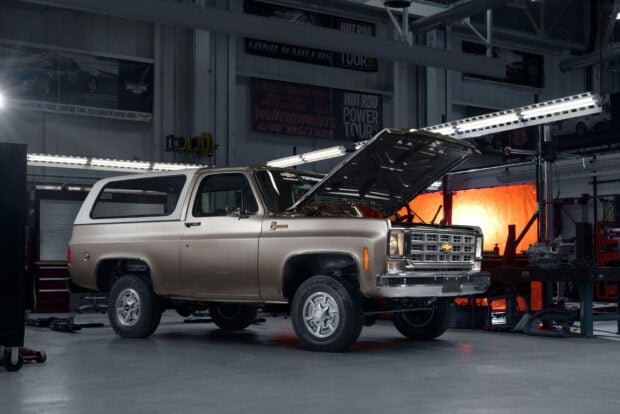 Despite coming from a much smaller car, the electric powertrain does produce more horsepower than the original V8. The Chevrolet 400-cubic inch V8 originally made 175 horsepower and was paired with a three-speed automatic. The electric motor from the eCrate package makes 200 horsepower and 266 lb-ft. of torque.
It's paired with a Chevrolet Performance electronically-controlled four-speed automatic. Other than the electric motor swap and a massive battery pack in the back of the Blazer, the vehicle is unchanged. The battery pack is a 60 kWh unit.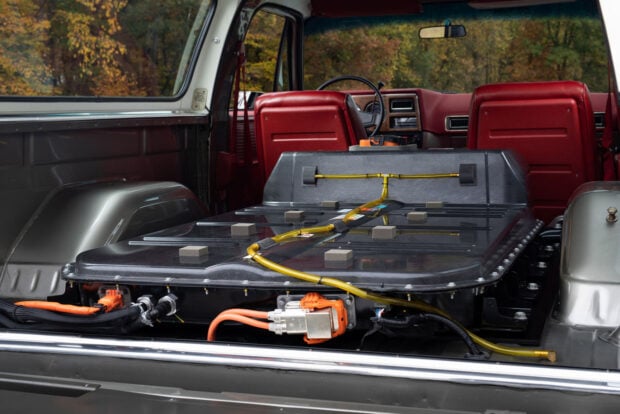 Chevrolet Performance plans to begin selling the eCrate package next year to allow people to turn vintage vehicles into EVs. Key factoids like potential driving range and charging time are missing at this time, but they're likely to be similar to those of the Bolt EV – though range is likely to suffer in heavier vehicles.