Top 5 Reveals at the 2014 NAIAS in Detroit
audi | ford | infiniti | naias 2014 | porsche | toyota | volvo | January 17, 2014
---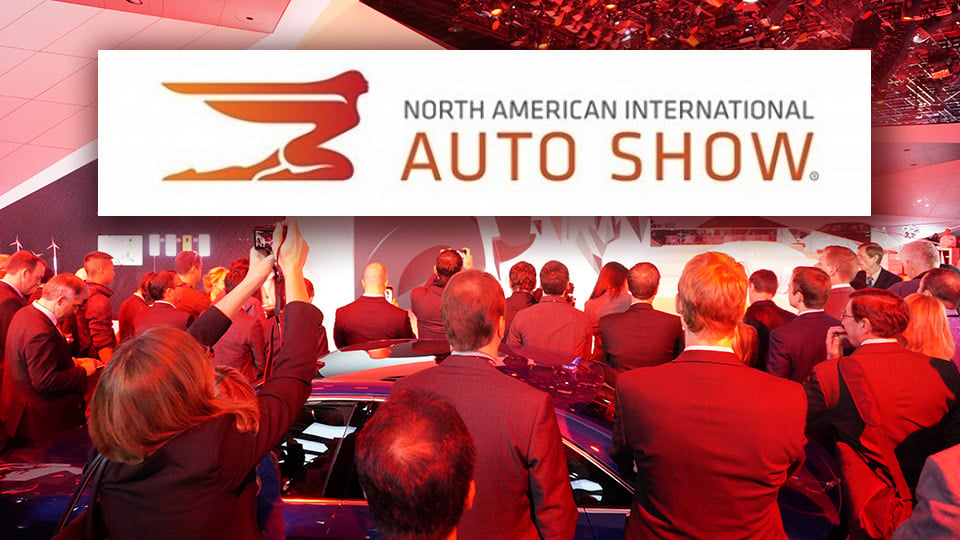 This year's North American International Auto Show in Detroit gave us some terrific new cars, some that surprised us completely and some that we knew were going to be revealed at the show. We sat down and looked at all the vehicles that were unveiled at the show and chose our top five favorite cars that debuted at the show.
#5: Volvo Concept XC Coupe
The Volvo Concept XC Coupe is a bold new direction for Volvo, with more stylized lines and some futuristic details, including the high-tech design details reflecting its partnership with POC. The vehicle looks ready for the road and we'd love to see Volvo announce something very similar for production soon.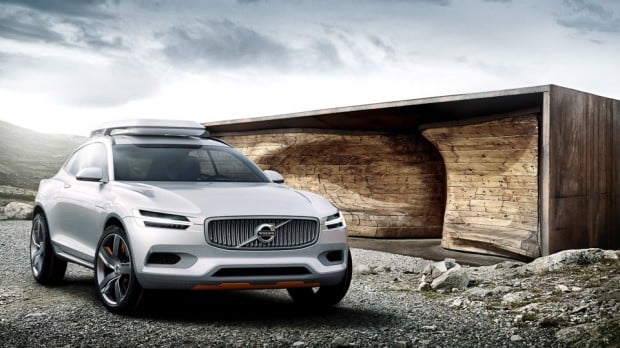 #4: Ford F-150
The all-new Ford F-150 received a great deal of press at the show and with good reason. Ford has taken America's best-selling truck and improved it in many ways. With four engine choices, including a 2.7-liter EcoBoost, and a weight reduction of up to 700 pounds, the F-150 shows what the future of trucks looks like. Ford added more high-strength steel in the frame while making it lighter with the use of military-grade, aluminum alloys. Expect to see the new F-150 in showrooms later this year.
#3: Audi Allroad Shooting Brake Concept
Audi's Allroad Shooting Brake crossover concept was unveiled by Audi's Chief Technology Officer, which seems appropriate since the vehicle shows off Audi's direction not only in styling but also showcased Audi's new advanced systems interior. And with two electric motors along with a 2.0-liter TFSI engine, the concept has the equivalent of 408 horsepower, goes 0-to-62 in 4.8 seconds, and gets a fuel consumption rating of 123.8 mpg based on the relevant ECE standard. We're looking forward to seeing where Audi goes from here with what we see in this concept crossover.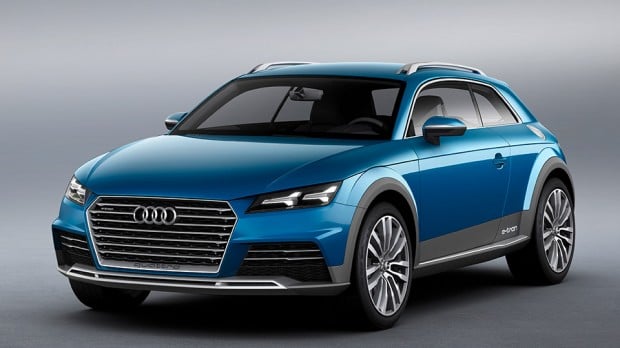 #2: Toyota FT-1 Concept
The Toyota FT-1 Concept took everyone by surprise. With its bold lines and track-ready design cues, the FT-1 is awe inspiring. Who knows whether we'll ever see Toyota bring this to production, but there was plenty of speculation that this will serve as inspiration for the much-demanded return of the Toyota Supra.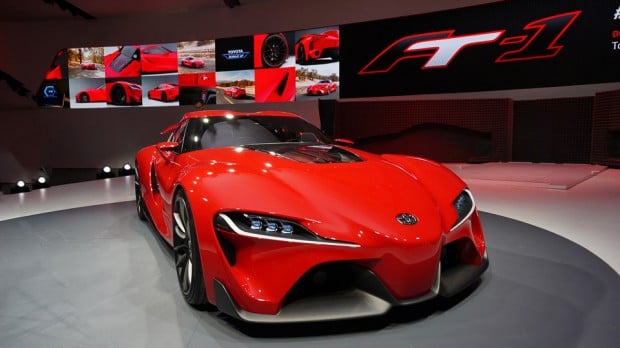 #1  Porsche 911 Targa
Porsche has revived the lauded 911 Targa with the redesigned 911 Targa and 911 Targa 4S. The Targa no longer has the manual hard top, instead Porsche has implemented an elegant, fully automatic mechanism that lowers the roof behind the seats. With all-wheel drive, a 0-to-60 time of 4.6 seconds for the 911 Targa and a base price of just over $100,000, this car wins NAIAS 2014 in our opinion.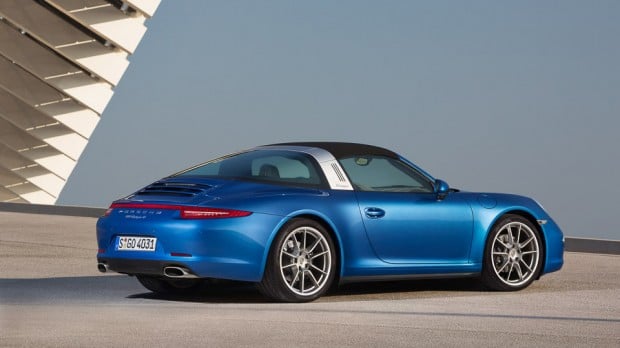 Honorable Mention: Infiniti Q50 Eau Rouge
The Infiniti Q50 Eau Rouge cannot be ignored, so we've awarded it an honorable mention. The four-door sports sedan has some great specs and we look forward to taking one for a drive one day soon. But when really wowed at NAIAS was the absolutely brilliant, deep, iridescent red color of the Q50 Eau Rouge finish. It was absolutely a show stopper.