Hey, Crimefighters! Own Your Very Own Batmobile
1960s | batman | batmobile | chevrolet | November 12, 2017
Have you always wanted to ride around town in the Batmobile? Well, if your last name is Wayne, and you've got 200 grand lying around, this one is ready to roll out of your personal Batcave.
This custom-built Batmobile replica started out as some unspecified 1985 Chevrolet, and rocks a huge 5.7-liter V8 engine. It's pretty much a spot-on replica of the original 1960s Batmobile, which was actually made using a Lincoln Futura. I always loved the double-bubble canopy design of this car.
The car comes with everything you need to be a superhero on the streets, including a working Bat Scope, a working Bat Phone, working flame thrower chutes, and much more. Every detail was painstakingly replicated from George Barris' original design.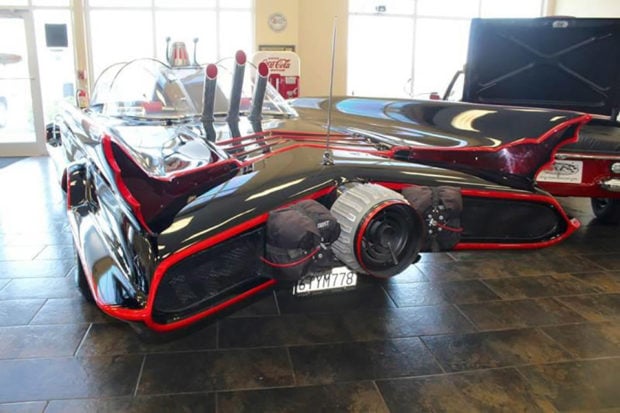 If you're interested in picking up this Batmobile for your garage, it's available from Classic Cars of Sarasota with an asking price of $199,500.