2019 Aston Martin Vantage Improves Upon James Bond's DB10
2019 | aston martin | aston martin vantage | November 24, 2017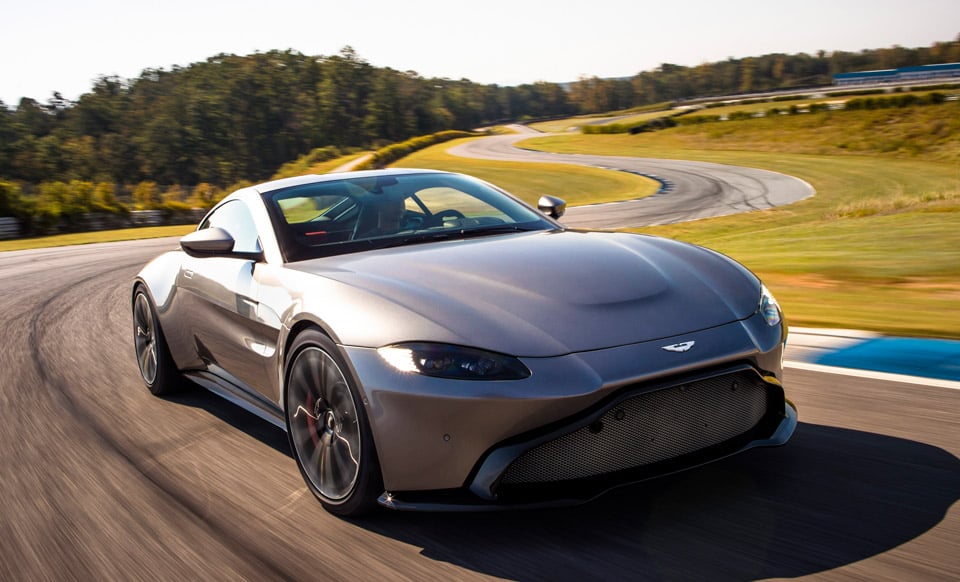 The last generation Aston Martin Vantage was a pretty impressive vehicle, especially in its GT8 variant. But its styling had become a little dated, it's engine and weight underwhelmed compared to more modern competitors. Now, the 2019 Vantage has been revealed, and it not only looks amazing, it's got some big upgrades in the performance department.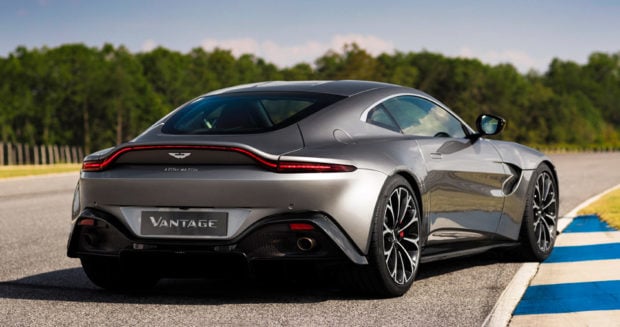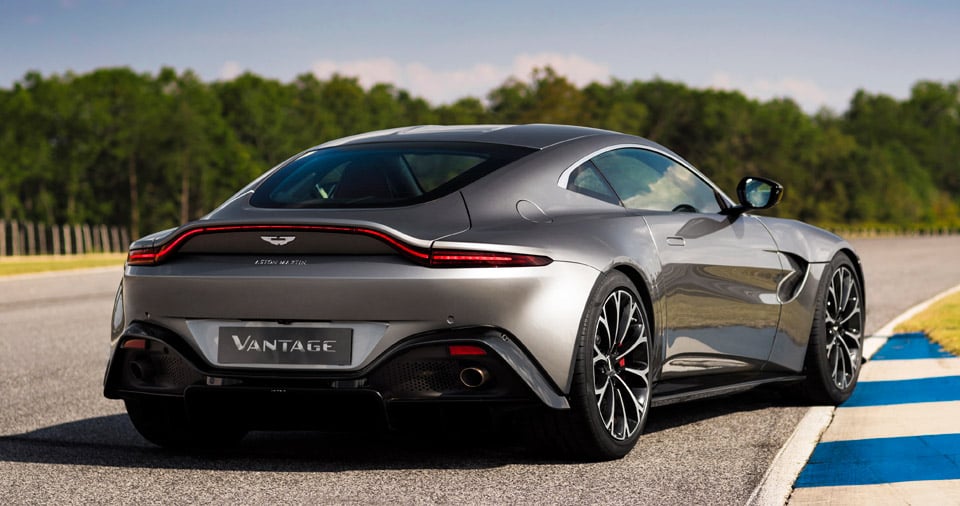 Aston took the many things they learned with the DB11's excellent bonded aluminum chassis and applied them here, while stealing lots of design cues from James Bond's awesome DB10. Gone is the tiny nose opening up of past Astons, replaced by a gaping maw capable of drinking in all the air needed to feed this beasts 4.0-liter twin-turbo V8, which happens to be made by none other than AMG.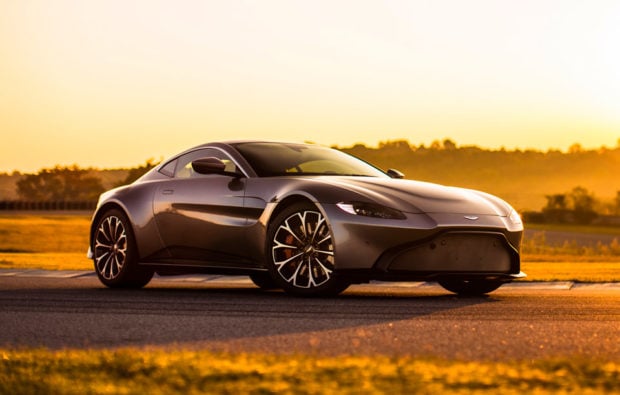 That engine pushes out 503 horsepower and even more impressive 513 lb-ft. of torque, and Aston Martin says that'll launch the Vantage from a standstill to 60 mph in just 3.7 seconds with a top speed of 195 mph. Its mated to an 8-speed ZF transmission with paddle shifters, and rumor has it a manual transmission model may be in the works too. It's also got an electronic rear differential, front double-wishbone suspension, rear multi-link suspension, dynamic torque vectoring and adjustable active dampers, so I have high hopes for how well it will handle. The car looks amazing from the side too, with a perfect 50/50 front-to-rear balance, and a look that's much more compact looking than the previous model.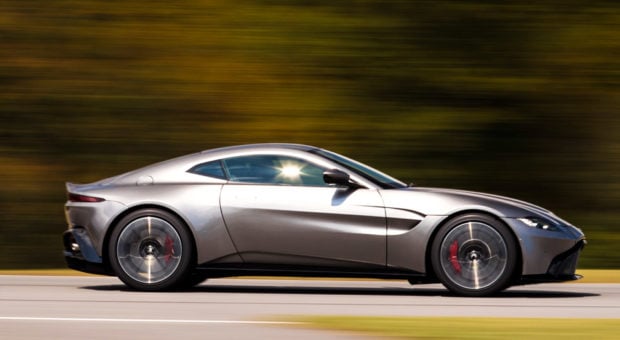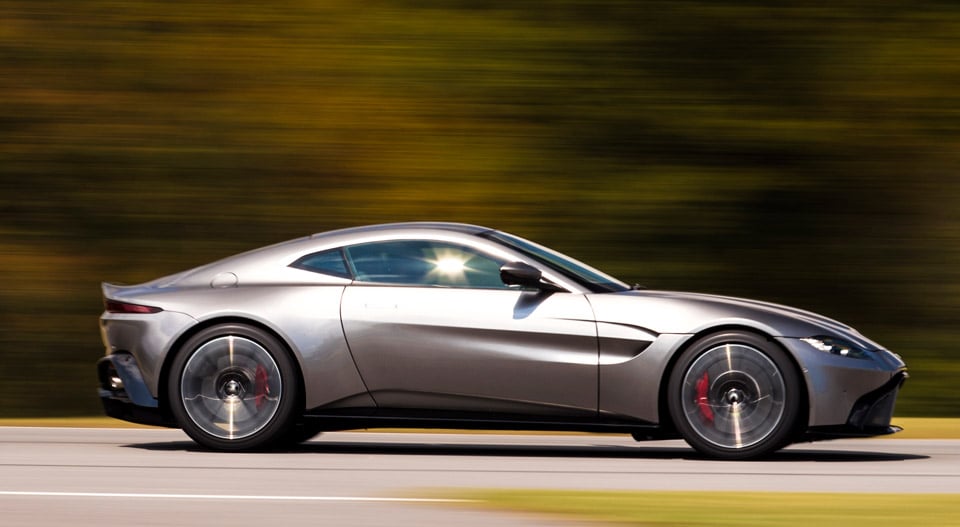 If ever a car was going for the throat of the Jaguar F-TYPE R Coupe, this is it. The interior is beautiful too, with a mix of sharp angles and the sort of technical wizardry you'd want in a powerful sports car. There are plenty of buttons and knobs which let you fiddle with vehicle dynamics and the like, along with the requisite dose of carbon fiber, Alcantara, leather, and red accents.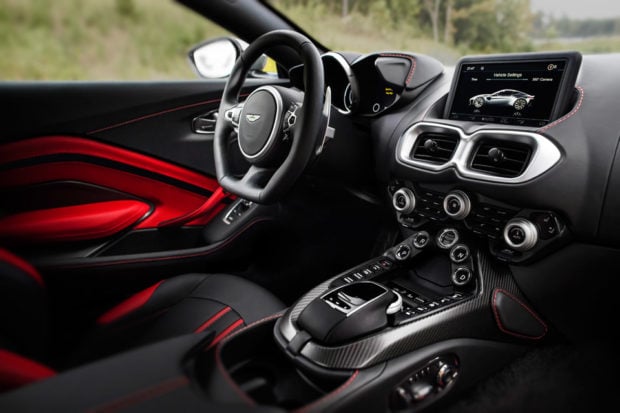 The folks over at Carfection got to spend some time up close and personal with the new Vantage, so be sure to check out the video below for more details:
Starting price for the 2019 Aston Martin Vantage is expected to be around $150,000 here in the states, and the vehicles should start to hit dealerships sometime around the middle of 2018. Personally, I can't wait to get behind the wheel of one of these.