How Fast Can Hennessey's The Exorcist Camaro ZL1 Go?
chevrolet | chevrolet camaro zl1 | chevy | hennessey performance | February 21, 2018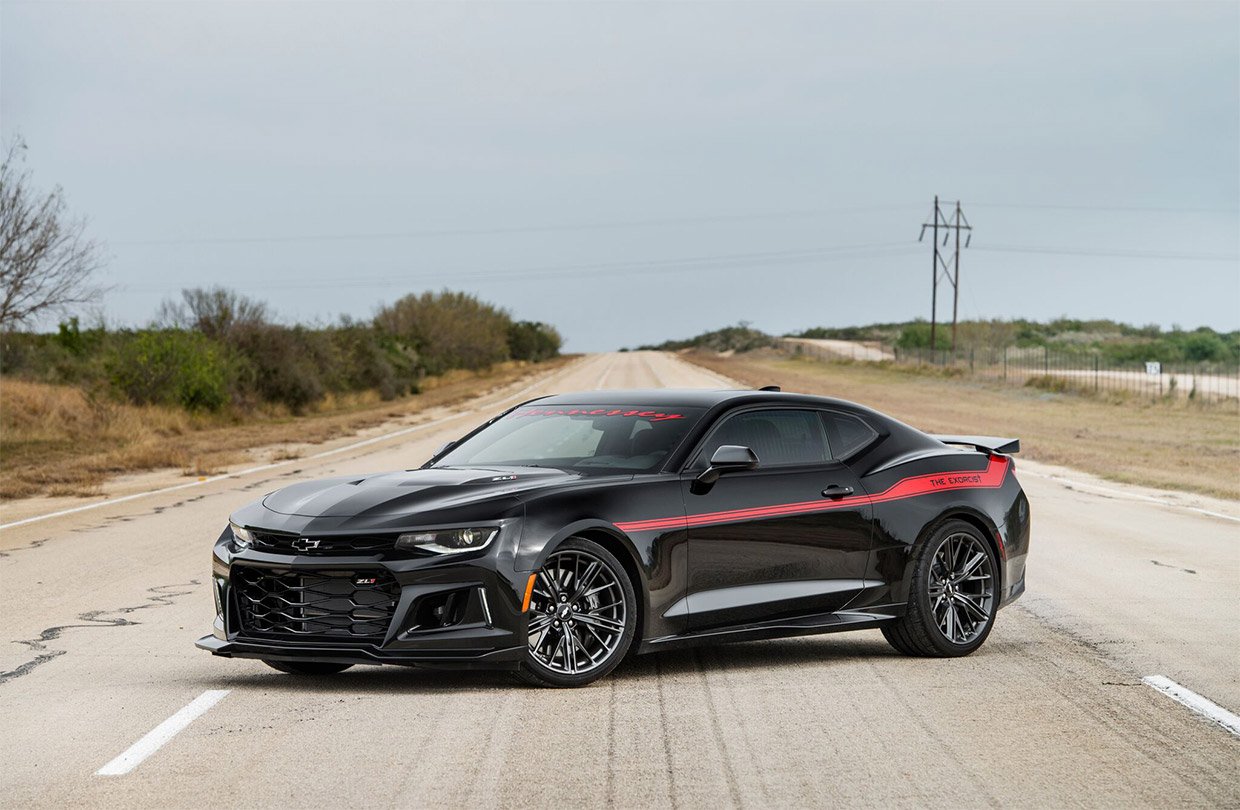 Last year, Hennessey Performance showed off their attempt to crush the monstrous Dodge Challenger SRT Demon with their Camaro ZL1-based monster The Exorcist. Now, the guys from Hennessey have proven just how impressive their tuned gen-6 Camaro really is by demonstrating just how fast it can go.
They took The Exorcist out to the Continental Tire Proving Grounds in Texas to put the car through its paces, and with pro driver and performance driving instructor Brian Smith managed to crank out a top speed of 217 mph. It's truly rare that anything but the highest end supercars (and the Demon) can even break 200 mph, so the fact that this Camaro can do 217 mph is truly extraordinary.
Hennessey's engineering team worked its magic on the Camaro ZL1 by forcing much more air through with an upgraded 2.9-liter supercharger, along with a bigger intercooler, revised cylinder heads, an upgraded camshaft, a high-flow exhaust system and much more. Those mods amped up the Chevy's already impressive supercharged LT4 V8 from 650 bhp up to 1000 bhp.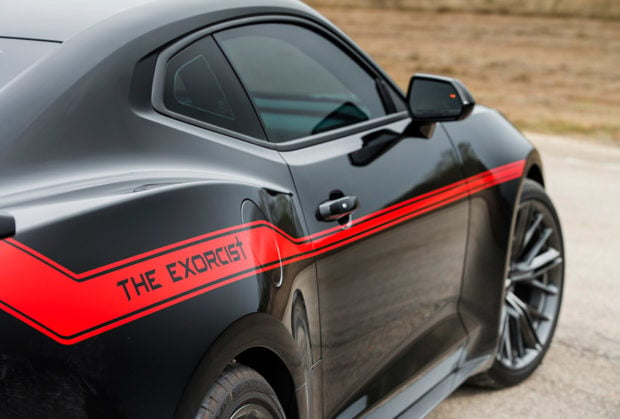 Hennessey Performance plans on doing more testing of The Exorcist soon, including 1/4-mile and 0-to-60 performance runs and hopefully will give us the side-by-side Demon vs. Exorcist drag race we've been clamoring for.